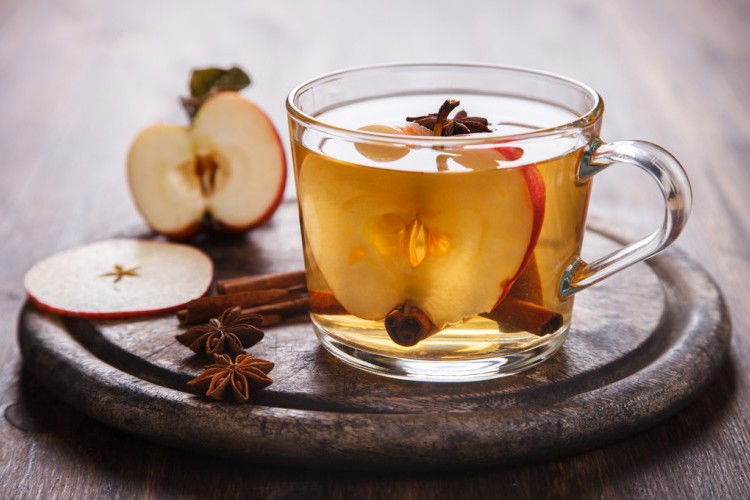 Ingredients
Water: a cup
Cinnamon: a stick
Apple: 1 piece (sliced)
Honey: 2 tablespoons
Black tea: 2 sachets
---
How to prepare???
Pour the water into a large basin on a medium heat, with a stick of cinnamon.
When the water boils, put the tea bags in the rak, in addition to the apple slices. Boil the mixture for two minutes.
How to serve: Tea is poured into two cups, sweetened with honey. Serve hot.
thanks
T10T