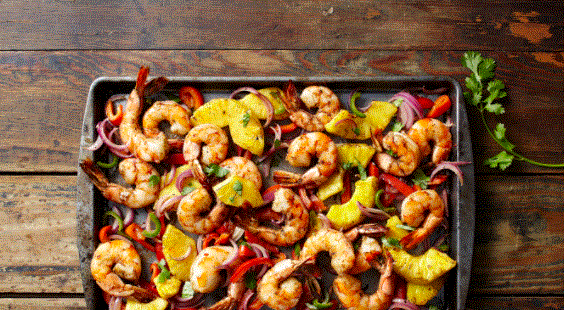 Ingredients
---
Directions
Preheat the oven to 425 degrees F (220 degrees C). Line two 10x15-inch baking pans with foil.
Peel and devein shrimp, leaving tails intact if desired. Rinse shrimp and pat dry.
Gently toss shrimp together with pineapple, bell peppers, red onion, jalapeno, oil, and jerk seasoning in a large bowl. Divide mixture between the prepared pans.
Roast in the preheated oven until shrimp are opaque, about 15 minutes.
Sprinkle with cilantro and serve with brown rice and lime wedges.
THANKS
BY
Jamie
T10T