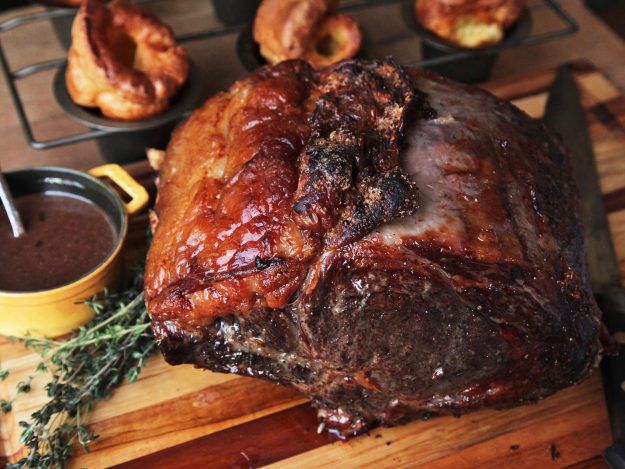 Ingredients
---
Preparation method
Season roast generously with kosher salt. Cover loosely with plastic wrap and refrigerate, 8 hours to overnight.

Remove roast from refrigerator and allow to come to room temperature, about 2 hours.

Preheat oven to 200 degrees F (95 degrees C).

Mix butter, rosemary, thyme, and black pepper together in a small bowl; spread butter mixture over roast. Place roast in a large roasting pan.

Bake roast in the preheated oven until internal temperature reaches 115 degrees F (46 degrees C) for medium-rare, about 3 1/2 hours. Remove from oven and tent with aluminum foil; allow to rest, about 20 minutes.

Increase oven temperature to 500 degrees F (260 degrees C). Uncover roast.

Return roast to the oven and bake until well-browned, 6 to 10 minutes. Slice and serve.
thanks

by

Ola