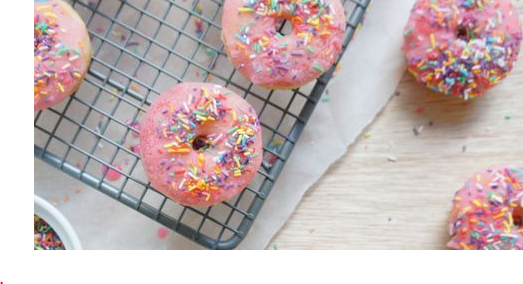 Ingredients
1 1/2 cups plain flour

1/2 cup caster sugar

1 1/2 tsp baking powder

1/2 tsp salt

125 g butter softened

1 egg

3/4 cup milk
---
Method
In a large bowl, stir flour, caster sugar, baking powder and salt to combine.

Add butter, egg and milk and beat with an electric beater until mixture is thick, smooth and creamy.

Pre-heat the appliance for 4-5 minutes. Spoon 2 teaspoons of the mixture evenly into each mould. Close the lid.

Cook for 2 minutes or until doughnuts are golden brown and soft to touch.

Carefully remove the hot doughnuts from the doughnut maker and place onto a wire cooling rack.
thanks
by
Narian