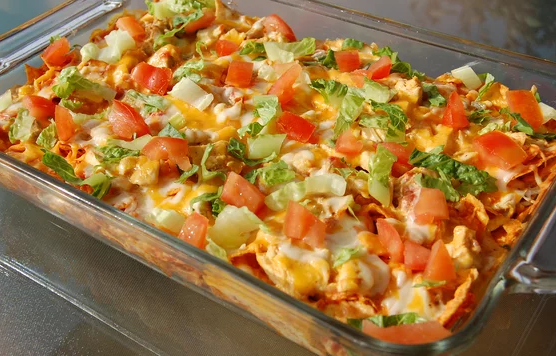 Ingredients
---
Preparation method
Preheat the oven to 350 degrees F (175 degrees C).

Place chips in the bottom of a 9 inch square baking dish. Pour chili straight from the can over the chips. Sprinkle shredded cheese over the top.

Bake for 20 to 25 minutes in the preheated oven, until chili is bubbling and cheese is melted. Top with lettuce, tomato, sour cream and salsa in the pan, or after serving (if people are picky).
thanks
by
tom