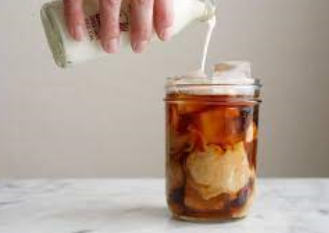 Ingredients
---
Preparation method
Place the coffee grounds into the bottom of a 34-ounce or larger French press.

Pour cold water over coffee grounds. Stir with a wooden spoon or chopstick until incorporated, 10 to 15 seconds.

Place the French press in the refrigerator for 12 to 24 hours.

Press down on the French press to separate water from coffee grounds. Divide coffee among 2 glasses; top with ice.
THANKS
By
rpitingolo
T10T