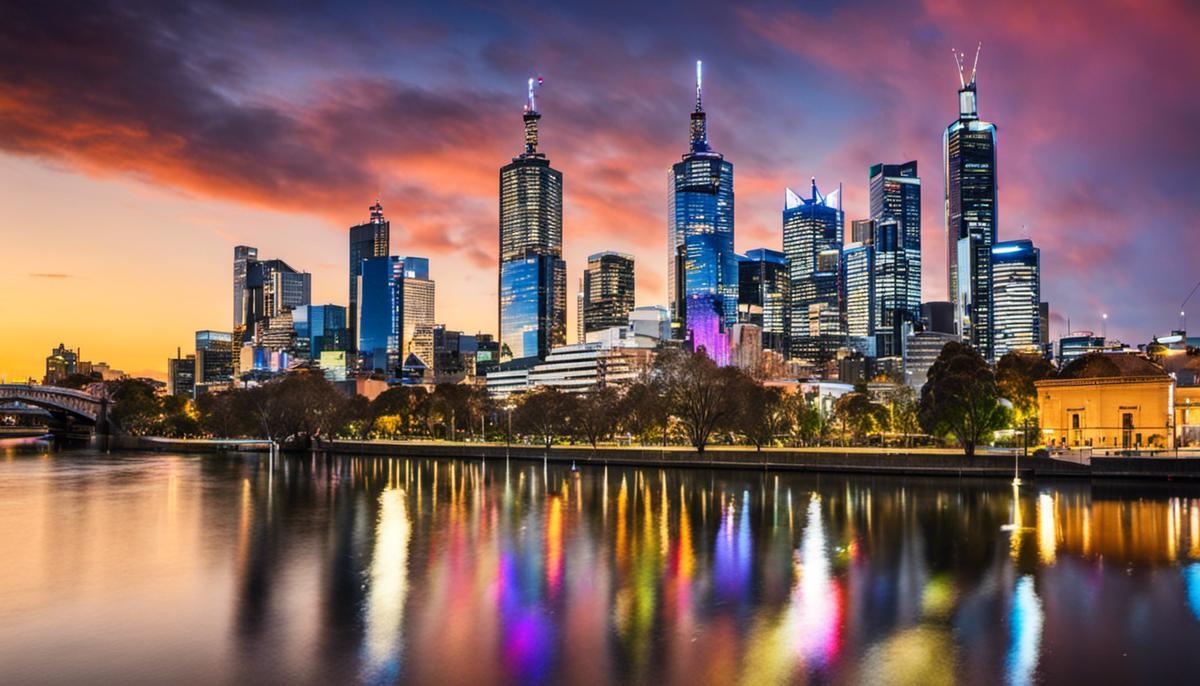 Imagine living in a place where culture, nature, and modern amenities meet, creating a harmonious environment in which to thrive.
Among the thousands of cities worldwide, some stand out for their exceptional quality of life, robust infrastructure, and prosperous economic opportunities. This evaluation journeys through ten select cities around the globe.
Each city tells its unique tale, characterized by breathtaking landscapes, architectural splendors, rustic charm, and vibrant cultural mixes; cities that reflecting humankind's progress and ingenuity.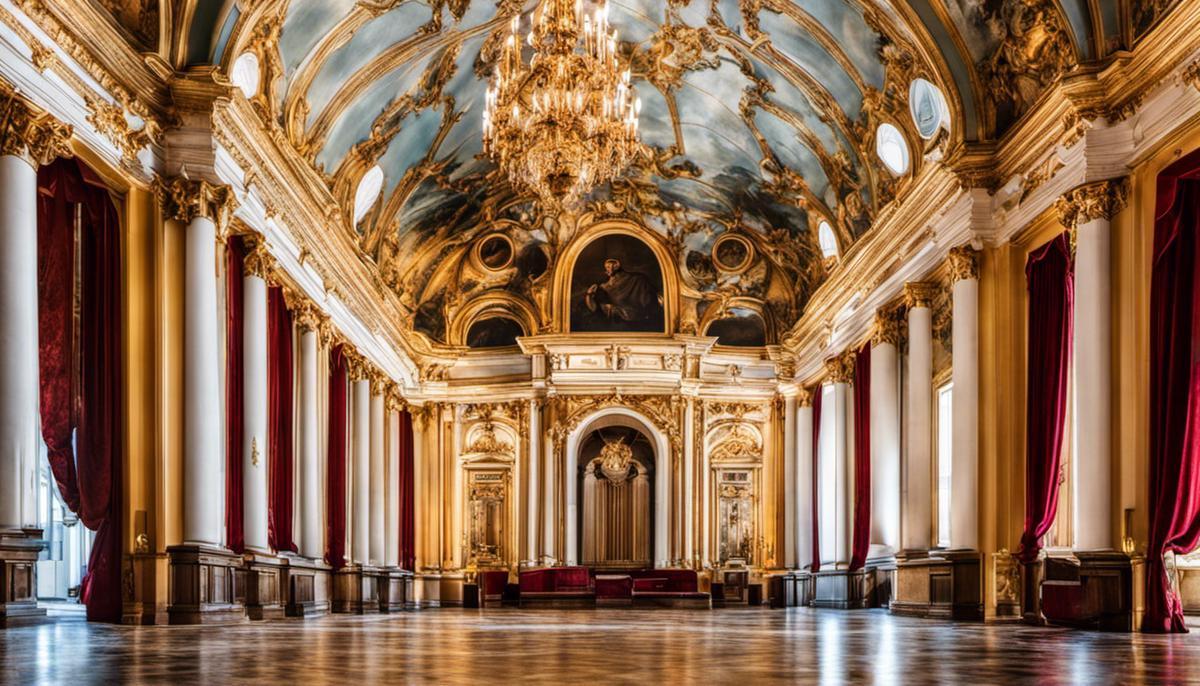 Vienna, Austria


A Nexus of Art and Culture
Proudly carrying the title of UNESCO World Heritage Site, Vienna, Austria has a rich blend of historical and contemporary culture.
Home to the renowned Vienna Philharmonic Orchestra and the historic Vienna State Opera, it hosts a lively calendar of music events throughout the year.
The city was once home to many influential composers such as Ludwig van Beethoven and Wolfgang Amadeus Mozart, further emphasizing its cultural significance.
Architectural Landscape
The architecture in Vienna is a feast to the eyes and has been preserved over centuries.
From the gothic St. Stephen's Cathedral to the baroque stylings of Schönbrunn Palace, the city offers an eclectic mix of architectural styles.
Many of these structures have profound histories attached to them, adding to the cultural richness of the location.
Living Standards
Vienna is continuously ranking at the top of the Mercer Quality of Living Survey, which considers factors such as crime rates, political stability, healthcare, education, and transport.
The healthcare system is efficient and well-functioning, and the city's crime levels are comparably low, guaranteeing residents a secure and comfortable way of life.
Efficiency in Public Transport
Vienna has an outstanding public transportation network comprising the U-Bahn subway system, trams, and buses.
Due to the system's efficiency and extensive coverage, getting around the city is made easy which makes it appealing for working professionals and students alike.
An Expat's Point of View
Vienna is often chosen by expats due to its cultural vibrancy, high living standards, and excellent public services mixed with an appealing central European location.
One of the perks that attract expats to the city is its friendly international community.
A foreigner can quickly feel at home while enjoying the diverse cultural tapestry this city provides.
Economical Perspective
Vienna's economy is robust, with its GDP per capita being one of the highest in the world.
The city thrives on trade, real estate, and services, among other sectors.
Its low unemployment rate further enhances its desirability as a place to live and work.
Moreover, the cost of living in Vienna is reasonable compared to other European cities like London and Paris.
A City of Green Spaces
In terms of green spaces, Vienna stands apart.
The city is abundant with well-maintained public parks, gardens, and forests, providing the residents with ample opportunities for outdoor activities, and contributing significantly to the city's high livability ranking.
In conclusion, the combination of Vienna's high quality of life, stunning architecture, efficient public services, and rich cultural and historical heritage make it one of the best places to live globally.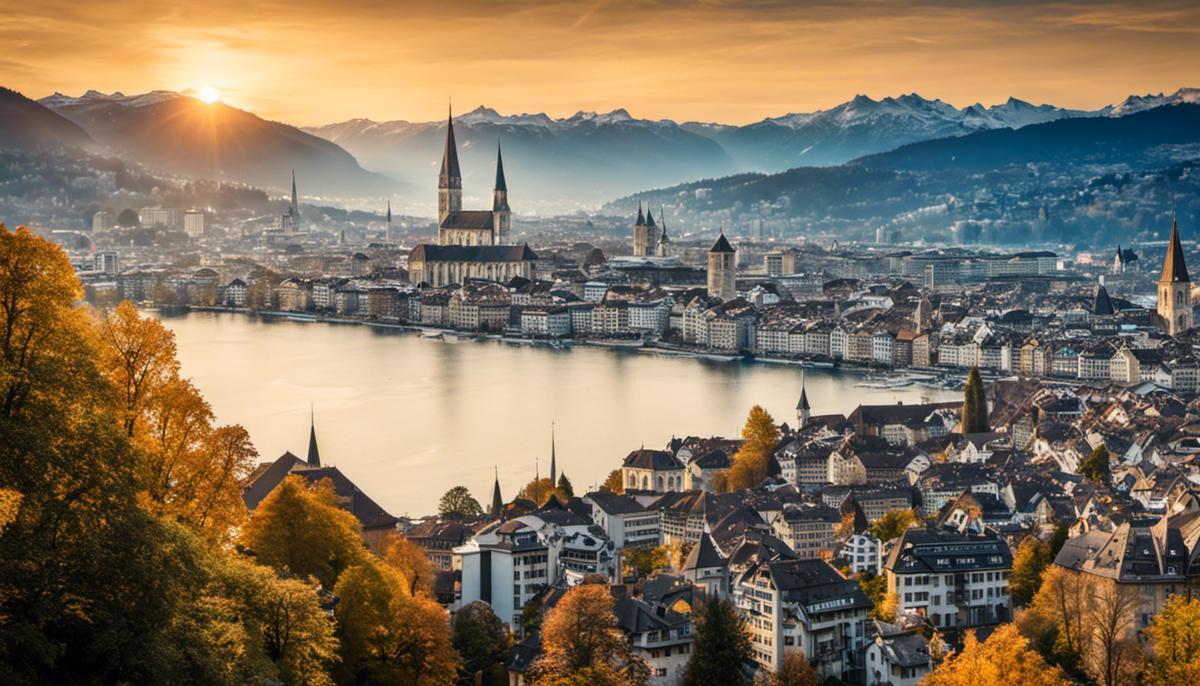 Zurich, Switzerland


Zurich: A City of Harmony Between Urban Living and Nature
Zurich, comfortably nestled within the pristine Swiss mountains, presents a delightful fusion of pulsating city vibes and serene nature retreats.
Known for superb cleanliness, strict security, and systematic order, the city prides itself on guaranteeing an exceptional quality of life to its residents.
Education and Employment Opportunities in Zurich
Besides its natural and urban appeals, Zurich is recognized for its excellent educational system that consistently ranks among the world's best.
This underlines the city's commitment towards nurturing intellect and creativity, making it an ideal place for families. Additionally, Zurich stands tall as a globally significant financial center.
With myriad job opportunities spanning various sectors, this city has something to offer to every type of professional.
Unwinding in the Heart of Zurich: The Lake and Hiking Trails
Amidst the bustling city life, Zurich offers tranquil retreats delivered by Mother Nature herself.
The scenic Lake Zurich presents a sprawling canvas of calming blue, where residents can unwind and relax.
Alternatively, those with an active bent can traverse the many picturesque hiking trails dotting the city's landscapes.
Zurich: A Destination That Has It All
Whether you're drawn to the dynamic ambiance of city living or yearn for a quiet dwelling surrounded by nature, Zurich caters to every lifestyle preference.
The city's balance of work opportunities, robust educational facilities, and a thriving urban-scenic blend makes Zurich one of the best places to live around the world.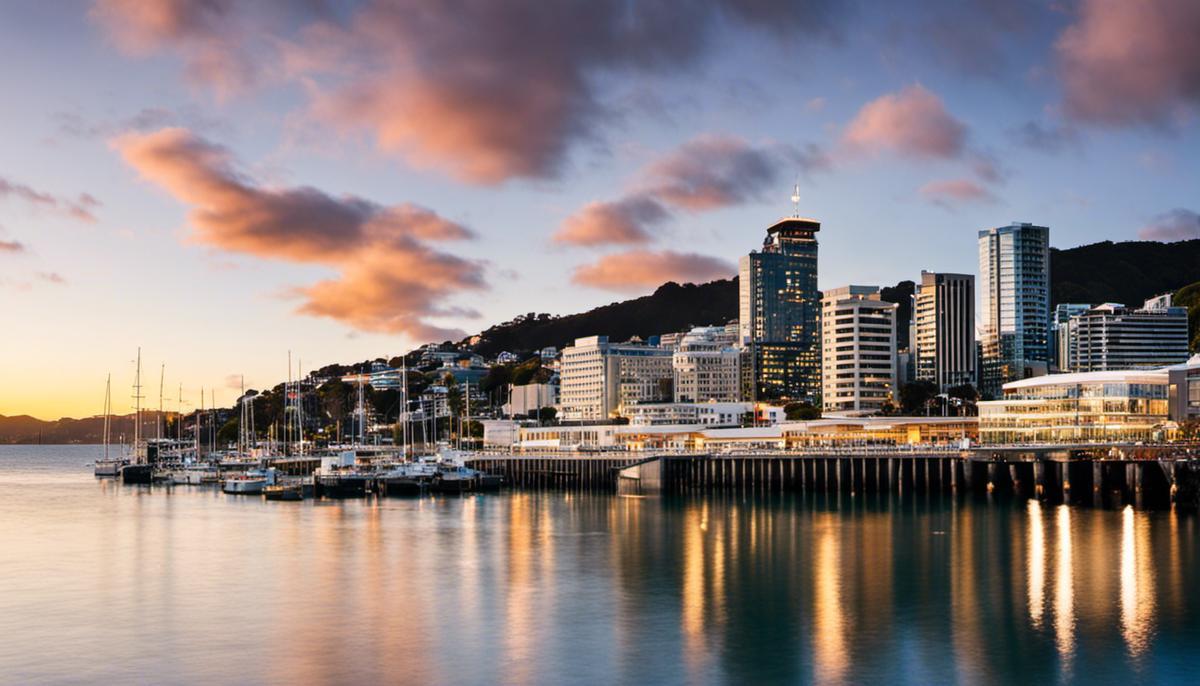 Wellington, New Zealand


Welcoming Wellington: New Zealand's cultural capital
Wellington is nestled at the southern end of New Zealand's North Island, offering a welcome retreat for those in search of a balance between city life and outdoor adventures.
This compact city centre, surrounded by green hills and a stunning harbour, is a haven of gastronomy, culture, and aquatic views.
Wellington's Waterfront Promenade
One of Wellington's jewels is its stunning waterfront promenade, where locals and visitors alike soak up the scenic views of the city and harbor.
Offering a string of coffee shops, galleries, and event spaces, the promenade is a cultural hub that also frequently hosts concerts, markets, and theatre performances.
The Film and Arts Scene
Wellington has been fondly dubbed 'Wellywood' due to its thriving film industry.
Home to the world-renowned Weta Workshop, responsible for significant contributions to blockbusters like "The Lord of the Rings" and "Avatar", this city offers immense opportunities for film enthusiasts.
Alongside this, Wellington possesses a vibrant arts scene with notable institutions like Te Papa Tongarewa Museum and the New Zealand School of Dance.
Outdoor Activities and Sustainability
The city's dedication to outdoor living and sustainability makes Wellington a natural paradise.
Packed with numerous hiking trails, botanical gardens, and reserves, it's perfect for those who thrive in the open air.
The Zealandia Eco-sanctuary, for instance, provides a glance at New Zealand's native flora and fauna. Community gardens, renewable energy initiatives, and a comprehensive recycling program highlight the city's commitment to sustainable living.
Culinary Capital
With an impressive blend of high-quality seafood, ethnic cuisine, and locally grown produce, Wellington serves up a culinary storm.
The city's food scene is vibrant and varied, with a slew of star-rated restaurants, food markets, and food festivals, harvesting healthy competition among cafes and eateries.
Community Spirit
Wellington's strong sense of community is another part of its appeal. Various arts, music, and sports events foster a spirit of togetherness and allow residents to immerse themselves in the local culture.
The strong community ethos, coupled with the city's low crime rate, contributes to Wellington's reputation as being a safe and friendly place to live.
Whether you appreciate the arts, treasure the natural world, or crave a sense of community, Wellington seems to have something to offer everyone.
It is an attractive option to consider while thinking about the best places to live around the globe.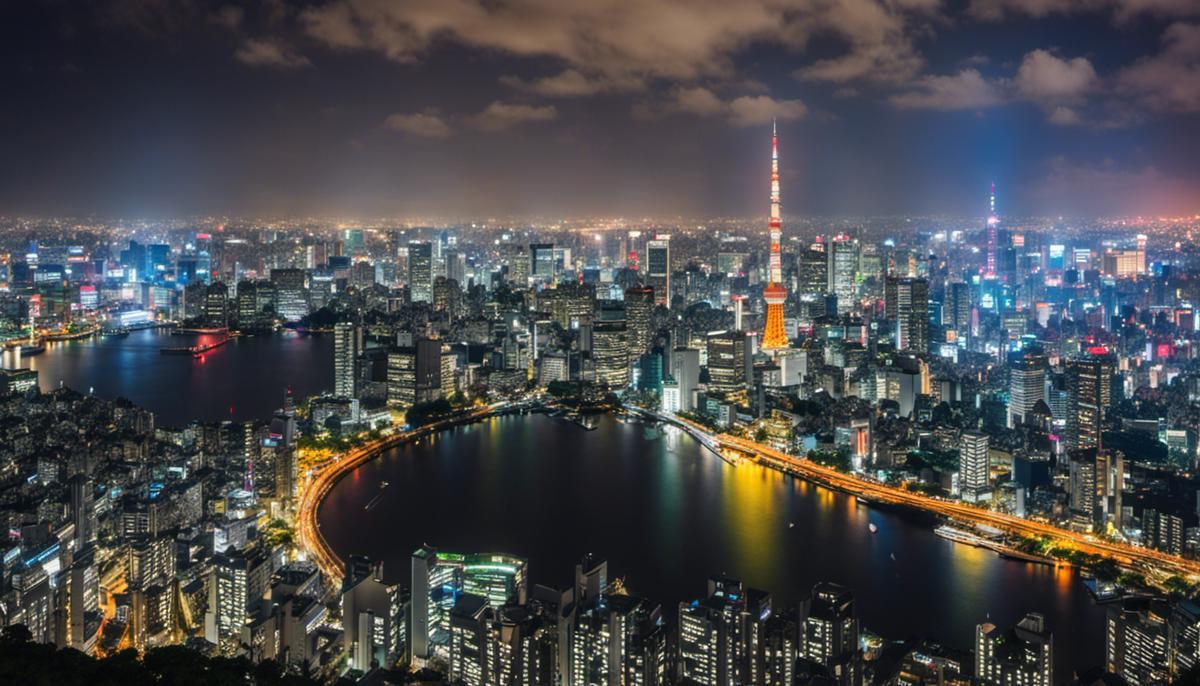 Tokyo, Japan
A Blend of Modernity and Tradition: Tokyo, Japan
Tokyo, the bustling capital city of Japan, consistently ranks as one of the best places to live worldwide.
The city is renowned for its unique blend of ultra-modern landscapes dotted with towering skyscrapers and neon lights, and quaint, traditional Japanese neighborhoods and temples.
For those who are captivated by both flashing city lights and serene walking paths, Tokyo offers the best of both worlds.
A Desirable Standard of Living
Tokyo is characterized by its high standard of living. Residents enjoy efficient public services, comprehensive health care, and a robust economy. When it comes to cleanliness and safety, Tokyo is second to none.
Its low crime rate is globally renowned and contributes significantly to the sense of security residents feel, even in this sprawling metropolis.
Additionally, the city is impeccably clean, with litter-free streets and well-maintained public amenities.
Efficient and Extensive Public Transportation
Another factor that makes Tokyo an attractive place to live is its highly efficient and extensive public transportation network.
The city's train system is world-class, connecting various parts of the megacity, allowing for easy and quick commutes.
The network's reliability ensures residents can get to work, school, or leisure destinations with minimal hassle, which is a key factor in boosting the quality of life for Tokyo's residents.
Cultural and Entertainment Hub
Tokyo is nothing short of a cultural and entertainment hub.
The city is teeming with museums, art galleries, concert halls, and performing arts theaters, offering residents a wide range of activities fit for diverse tastes.
Not to mention, Tokyo's culinary scene is unbeatable, with more Michelin-starred restaurants than any other city in the world.
From traditional sushi to street yakitori, the food culture here is as vibrant as its cityscape.
Preserving Cultural Heritage
Despite its futuristic persona, Tokyo maintains a deep connection with its past.
The city is home to numerous historical sites, from grand temples to serene parks, preserving traces of Japan's rich heritage.
The historic neighborhoods of Asakusa and Yanaka are prime examples, where traditional shops, bathhouses, and homes can transport you back in time.
This seamless mix of the old and new speaks volumes about Tokyo's inherent charm, making it not just a tourist hotspot, but an excellent place to call home.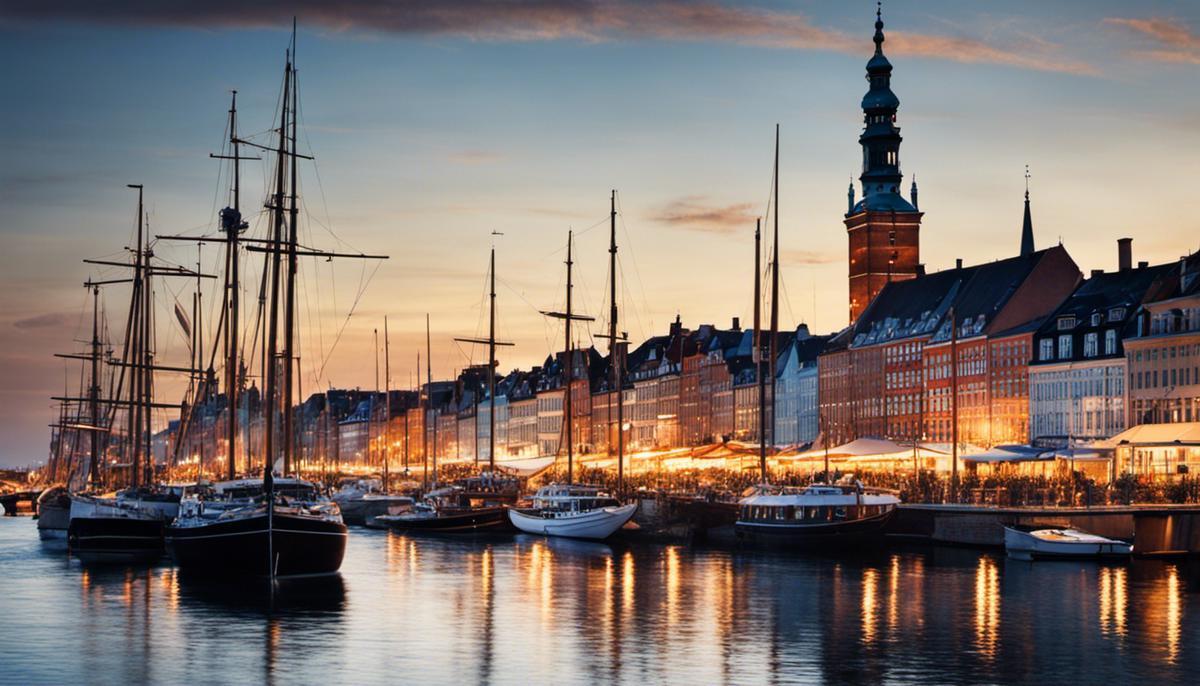 Copenhagen, Denmark


Copenhagen: A city of balance and beauty
Copenhagen, the capital of Denmark, often ranks as one of the best cities to live worldwide due to its high standard of living and focus on work-life balance.
The city measures success not just in terms of wealth, but equally in happiness, a philosophy that permeates its commitment to environmental sustainability and community-oriented lifestyle.
Rich History and Innovative Architecture
This Danish city is recognized for its rich history, reflected in architectural marvels such as the Rosenborg Castle, Amalienborg Palace, and the Little Mermaid statue.
However, introducing Copenhagen merely as a historic city would not do justice to its innovative architecture and design.
It embraces modernity as much as history and tradition, evident in structures like The Black Diamond, a strikingly modern extension to the national library.
Embracing Nature in an Urban Setting
For those who appreciate outdoor green spaces, Copenhagen offers plenty - from the Botanical Garden, King's Garden, to smaller neighborhood parks.
It highlights the city's commitment to maintain connection with nature amidst urbanization.
In fact, one can even swim in the city's clean harbor, a testament to its environmental stewardship.
A Cycling City
Copenhagen is also famous for its cycling culture.
The city is engineered to be bike-friendly, with extensive bicycle lanes and bike-sharing programs.
This aspect significantly contributes to the excellent quality of life in Copenhagen, as it promotes healthier living and reduces road congestion and pollution.
A Lively and Connected Community
The strong sense of community in Copenhagen is fostered through neighborhood festivals and public events.
These gatherings promote social interaction and create a lively atmosphere, reflecting the city's spirit.
An Ideal City on a Global Scale
In essence, Copenhagen's emphasis on balance - between work and life, modernity and tradition, urbanization and nature - makes it an exceptionally viable city to live in.
Its commitment to environmental sustainability and community development continues to set it apart as an ideal city on a global scale.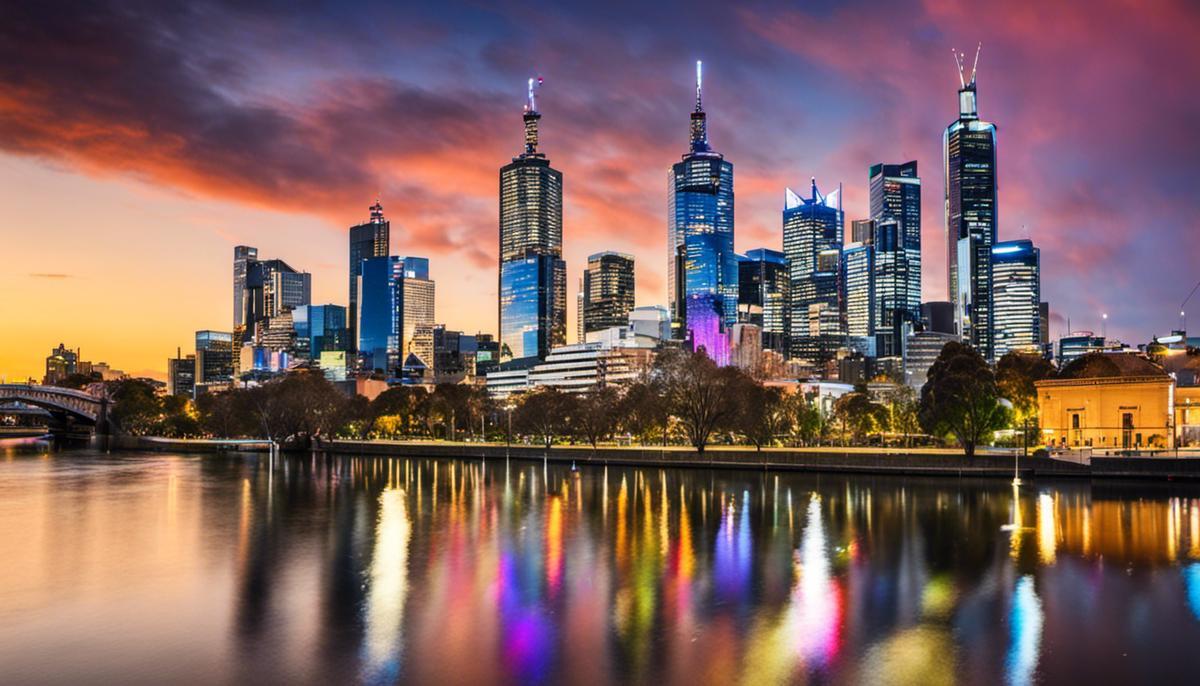 Melbourne, Australia


Living in Melbourne: A glance at Australia's cultural and sporting hub.
Melbourne, a city in the southeast of Australia, is a reputable global hub known for its high-quality standard of living.
Year after year, it features prominently in global livability rankings due to its exceptional healthcare facilities, forward-thinking educational institutions, well-built infrastructure, and a clean, sustainable environment.
Celebrating Cultural Diversity and World-class Dining in Melbourne
One of Melbourne's defining features is its rich cultural diversity.
Due to its rich immigrant population, Melbourne is a vibrant multicultural melting pot that embraces and celebrates its multifaceted diversity.
This distinctive feature is also reflected in the vibrant food culture of Melbourne.
The city hosts a plethora of world-class restaurants that offer everything from traditional Aussie cuisine to tantalising dishes from across the globe – making it an ideal location for food lovers.
A City Celebrating Art and Sport
Melbourne is a city deeply invested in the arts. It is home to national and international artistic events and houses some of Australia's most important galleries and theatre spaces.
It's not uncommon to stumble upon live performances in parks or vibrant street art in laneways.
Melbourne's love affair with sports is another attribute to its charm. Known as the "sporting capital of Australia", Melbourne hosts prestigious events like the Australian Open tennis, the Melbourne Cup horse race, and Australian Rules football matches, among others.
Connectivity and Comfort: The Transportation system and living spaces
Essential to Melbourne's appeal is its efficient and widespread public transportation system that connects the CBD to the city's suburbs and beyond.
Melbourne's transport options are varied and include buses, trams, and trains, simplifying commuting experiences.
From bustling city centers and high-rise living in trendy neighborhoods like Fitzroy and St.Kilda to serene, quiet suburban streets, Melbourne offers a range of living spaces suitable for various lifestyles.
Each of these factors contributes to making Melbourne undoubtedly one of the best places to live in the world.
Whether as a temporary resident or for permanent settlement, Melbourne encapsulates a harmonious blend of culture, sports, infrastructure, and an environment that's hard to beat.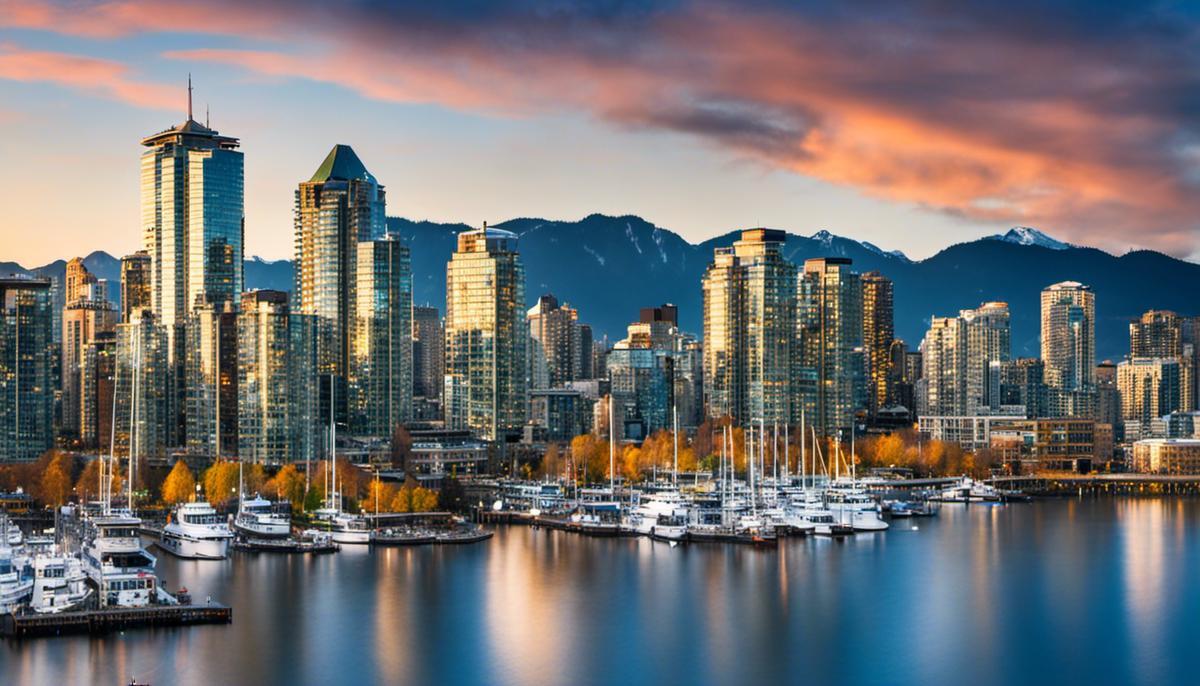 Vancouver, Canada


Natural Beauty and Desirable Climate in Vancouver
Nestled between the Pacific Ocean and the awe-inspiring Coast Mountains, Vancouver, Canada is a city that exudes natural beauty.
Rain or shine, the landscape of this coastal seaport city never ceases to amaze, enticing outdoor enthusiasts from across the globe with its picturesque hiking trails, pristine beaches, and an array of winter sports options.
Thanks to its marine west coast climate, Vancouver enjoys milder winters and cooler summers, making it habitable year-round for its fortunate residents.
A Multicultural Metropolis
Vancouver, often referred to as the "City of Neighborhoods," is a cultural tapestry made up of various ethnic groups, making it one of the most multicultural cities in the world.
From the effortless blend of Western and Eastern influences in Kitsilano to the vibrant Latin American community in Commercial Drive, cultural diversity is one of Vancouver's most defining attributes.
The city's strong commitment to cultural inclusion promotes a welcoming environment for incoming residents regardless of their background.
Superior Healthcare and Education Systems
Living in Vancouver means having access to Canada's universal healthcare system, which provides coverage for medically necessary health care services delivered on the basis of need, rather than the ability to pay. Additionally, Vancouver is home to some of the top-ranking educational institutions in the world, providing excellent opportunities for both primary and higher education.
Efficient Public Transportation
Navigating through Vancouver is made easy with its effective and reliable public transportation system.
The Translink system, which includes buses, SkyTrain, and SeaBus ferry, provides seamless connections to various parts of the city.
Additionally, cycling is also a popular means of transport, given the city's numerous biking paths and bike-friendly infrastructure.
Strong Economy and Job Market
Vancouver's economy is diverse and robust, with a solid presence in sectors such as technology, digital entertainment, and green economy.
The city is home to a thriving start-up scene and several multinational companies, offering quality job opportunities to its residents.
Commitment to Sustainability
One of Vancouver's prominent goals is to become the world's greenest city by 2020.
With a significant number of green spaces, including the iconic Stanley Park, Vancouver actively promotes an eco-friendly lifestyle.
The city's Greenest City Action Plan promotes initiatives such as green buildings, zero waste, access to nature, and clean air.
Therefore, for those who are passionate about sustainability and a green lifestyle, Vancouver could be an ideal place to call home.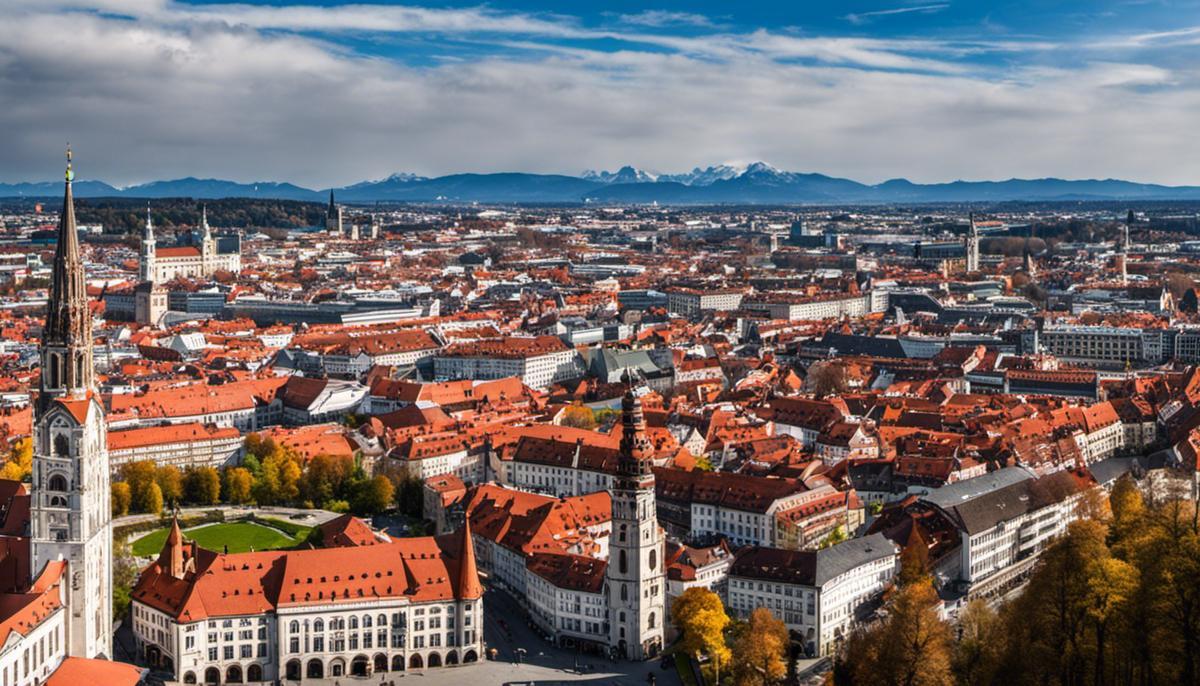 Munich, Germany


Munich: A Hub of High Living Standards and Cultural History
Residing in Munich, the capital of Bavaria, one is promised an exceptional quality of life, backed by excellent healthcare and education facilities that magnetize expatriates on a global basis.
The city, which is deep-rooted in history and culture, offers a calm and secure environment - an ideal setting for families and individuals alike.
Economic Opportunities in Munich
Job seekers often find Munich attractive due to its flourishing economy and abundance of opportunities, particularly in sectors such as information technology, automotive and life sciences.
The city is also home to conglomerates such as BMW and Siemens, contributing to the city's robust economic landscape.
Oktoberfest: A Trademark Celebration in Munich
Culture enthusiasts can dig into Munich's rich heritage, with Oktoberfest being a standout.
This annual folk festival, which attracts millions of visitors from around the world, is an emblematic event that truly encapsulates the city's Bavarian culture.
Oktoberfest is an experience of a lifetime - filled with traditional German music, delicious Bavarian food and of course, infamous German beer.
Munich: Gateway to The Alps
Munich's geographical proximity to the Alps offers residents and tourists a multitude of outdoor activities all year round.
From skiing and snowboarding in the winter to hiking and mountain biking in the summer, this closeness to nature is yet another advantage of living in Munich.
In essence, Munich is a city that scores high on various life quality parameters – making it one of the best places in the world to reside in.
Singapore, Singapore


Singapore: A Clean, Safe, and Economically Thriving City-State
Singapore's consistently strong economy plays a big role in its appeal, with a proactive government actively nurturing growth and stability.
The country is known for its powerful finance and tech industries, and it continually attracts multinational corporations and startups alike.
The local job market is robust, offering numerous opportunities for professionals.The city-state's impeccably maintained public transportation system, which includes buses, trains, and more, is one of the most effective in the world. Residents and visitors can traverse the entirety of Singapore without needing to own a vehicle, making it both economical and environmentally friendly.
Safety and Education in Singapore
Safety is a major selling point in Singapore with its low crime rates and reliable legal system.
Residents have peace of mind, knowing that their city is consistently ranked among the safest in the world.
Furthermore, Singapore's world-class education system is another plus.
Its citizens consistently rank among the highest in international assessment rankings.
The government invests heavily in education, leading to high-quality schools and universities, and fostering an environment of lifelong learning.
Singapore's Green Spaces and Healthcare System
Despite its densely packed skyline, Singapore has protected and cultivated numerous parks, gardens, and even nature reserves, earning it the nickname "City in a Garden".
These green spaces provide a welcome respite from the city life and make living in the urban area much more enjoyable.
Singapore's healthcare system is praised for its efficiency and effectiveness.
High-quality healthcare services are easily accessible, and the government's investment in healthcare infrastructure and innovation continues to ensure the well-being of its residents.
Diverse Culture and Culinary Offerings
Another fascinating aspect of Singapore is its rich cultural diversity.
As a melting pot of different ethnicities, the city-state offers a unique multi-cultural experience.
This blend of cultures is perhaps most celebrated in the country's culinary scene.
Singapore's food culture features a vibrant mix of flavors from Chinese, Malay, Indian, and Western cuisines among many others - making it an absolute paradise for food lovers.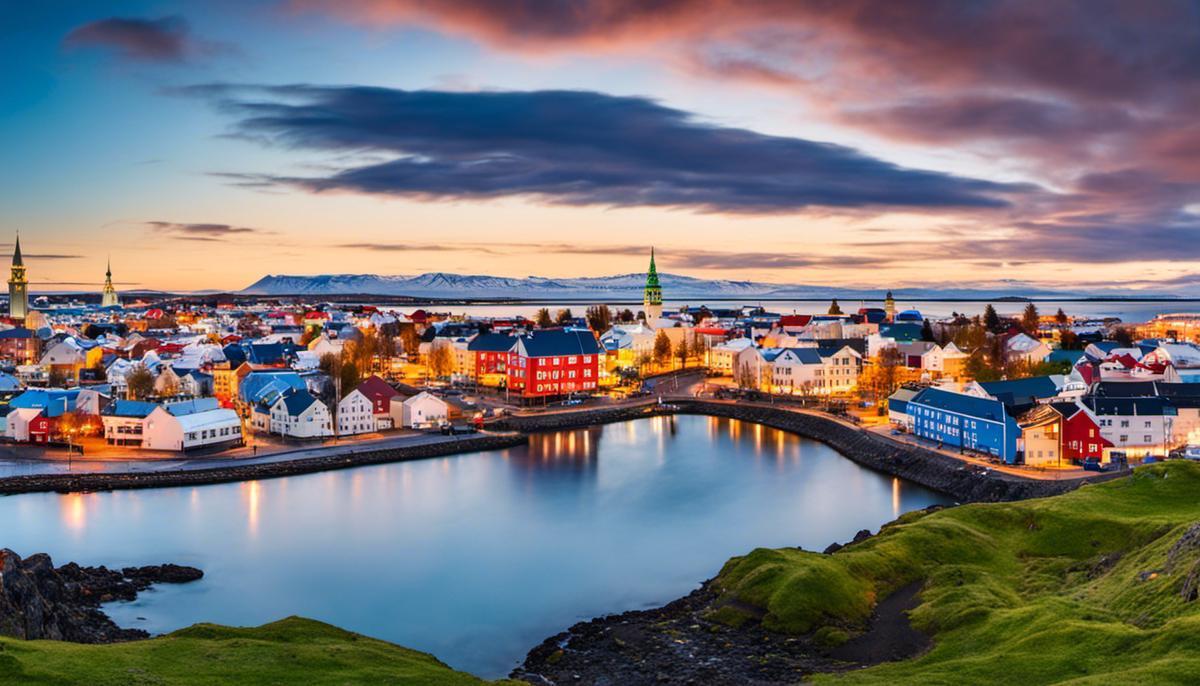 Reykjavik, Iceland


Reykjavik: The Eco-Friendly Capital
Reykjavik, the capital of Iceland, has often been recognized as one of the greenest cities worldwide.
The city runs entirely on geothermal and hydroelectric power, emphasizing the country's commitment to renewable energy.
The environmental advancements don't stop there - Reykjavik is in the midst of a green transition aiming to be carbon-neutral by 2040 through enhancement of public transportation systems and an emphasis on cycling and walking.
Natural Wonders and Outdoor Pleasures
Reykjavik's unique location grants it a spectacular natural panorama with a tapestry of mountains, seas, hot springs and occasionally, the mesmerizing Northern Lights painting the sky.
The residents enjoy a very close relationship with their surroundings, given the abundance of outdoor activities available, from a relaxing dip in thermal pools to thrilling glacier hikes.
Cultural Treasures in Reykjavik
Art enthusiasts will fall in love with Reykjavik's vibrant cultural scene that includes an array of galleries and museums displaying ancient artifacts as well as avant-garde artworks.
The city pulses with creativity, which is particularly manifested in the strikingly designed Harpa Concert Hall - where the glass façade reflects both cityscape and natural landscapes, enhancing the connection between nature and culture.
Safety: A Key Element
Safety is a key attribute in Reykjavik, making it a favored destination for many seeking a peaceful and secure living environment.
With low crime rates and a high level of social trust, Reykjavik offers a feeling of security that is unrivaled in many other capital cities worldwide.
Despite being a comparatively small capital, Reykjavik compensates in character, and rich cultural and natural offerings.
The standard of living is high, bolstered by eco-friendly practices and a vigorous emphasis on wellness and safety.
The city makes it a point that it not just survives, but thrives, by harmonizing with its environment.


These illustrious urban gems across the globe, each with its unique blend of charm and modernity, stand out for their extraordinary quality of life, promising job markets, top-notch public services, and commitment to sustainability.
They are beacons of cultural integration, sustainability, innovation, and good governance.
From the traditional charm of Tokyo to the modernity of Singapore, these cities are prime examples of harmonious living for those seeking to embrace a fulfilling lifestyle.
Whichever city entices you the most, they all represent the best of what is achievable in creating vibrant, liveable urban environments open to all who wish to call them home.
thanks
by
Alex