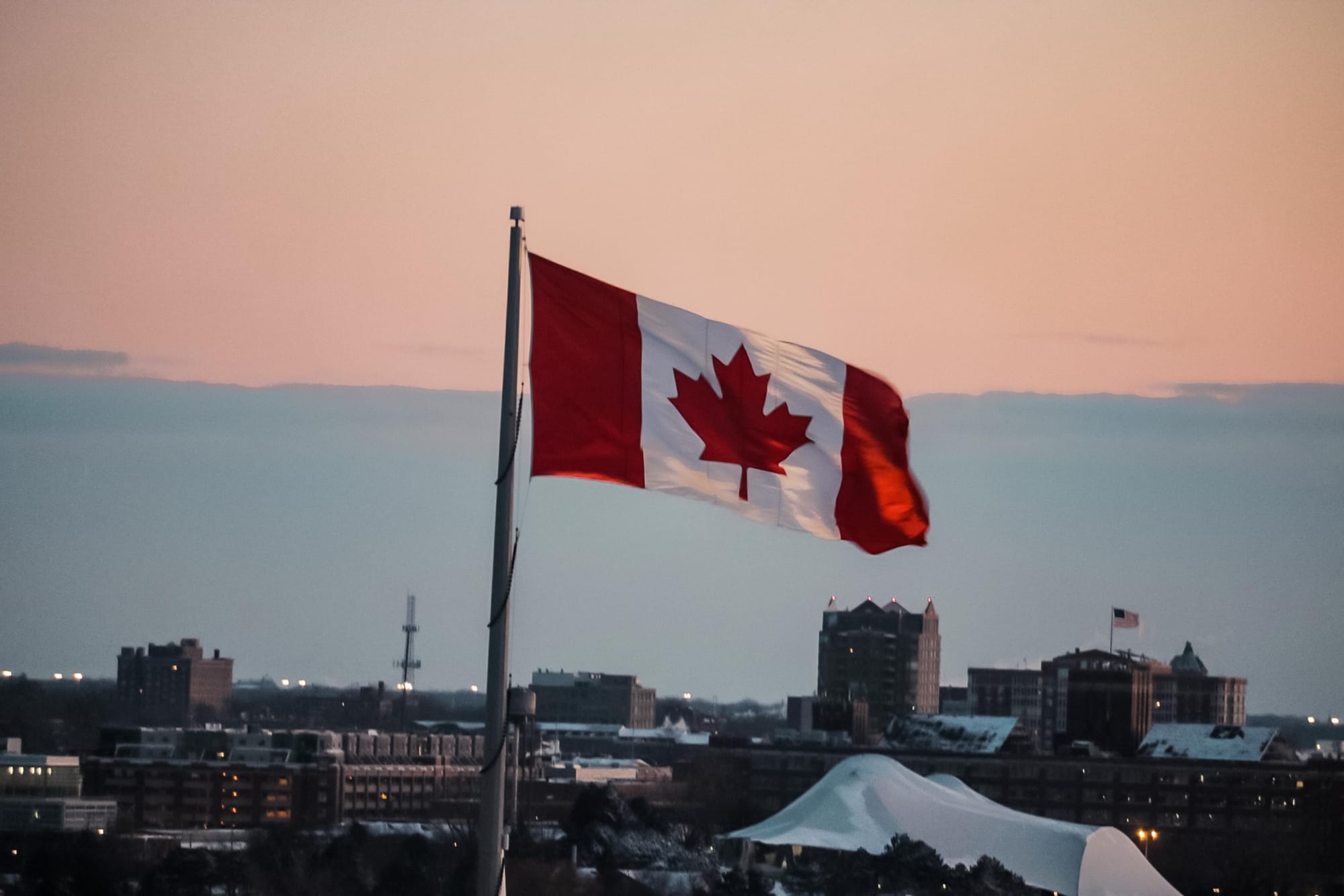 For those dreaming of experiencing life in a different part of the world, Canada often stands out as a popular choice.
Renowned for its multicultural society, high standard of living and abundant work and study opportunities, there is much to appreciate.
This comprehensive guide explores key aspects of actualizing that Canadian dream - from pursuing studies and working to permanently settling down.
It provides an in-depth understanding of Canada's educational system, job market, immigration procedures, and the cultural idiosyncrasies of Canadian life.
Through it, all your doubts may be clarified, equipping you with the necessary knowledge to make informed decisions on your journey to becoming a part of Canada's diverse and inclusive society.
Study Opportunities in Canada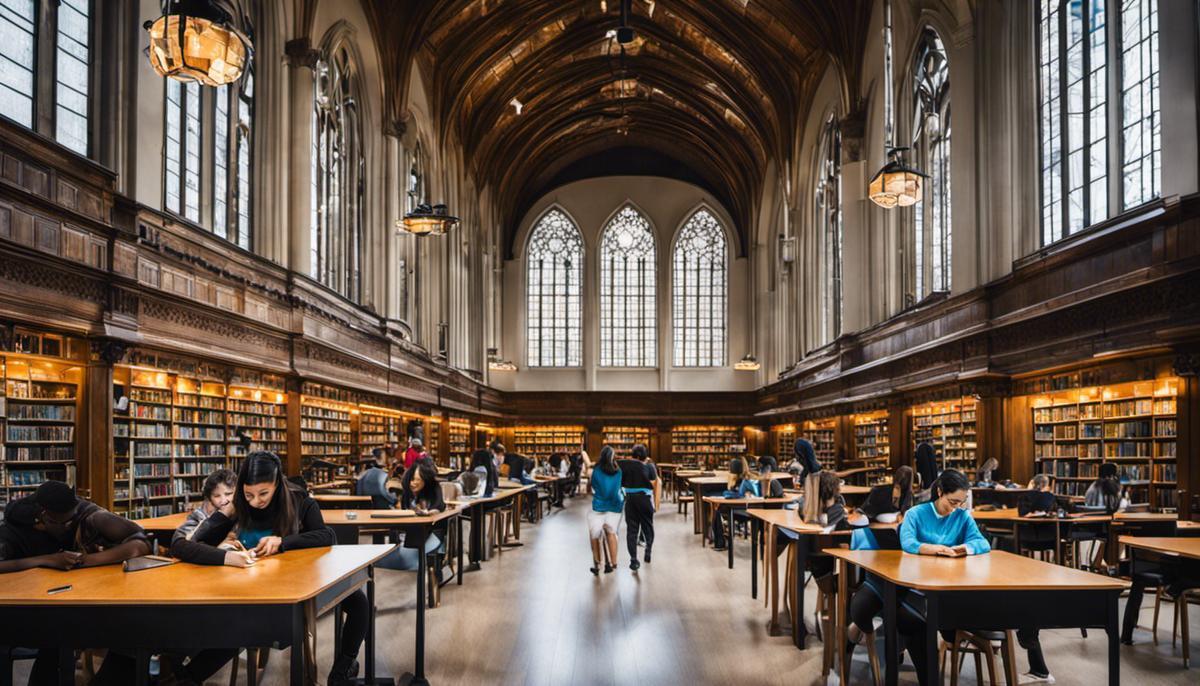 Canada's Education System: A Global Standard
Canada places a significant emphasis on education and maintains a first-rate education system with high standards.
It is considered one of the world's best education system according to the Organisation for Economic Co-operation and Development (OECD).
The system is broadly divided into primary education, followed by secondary and post-secondary.
The age for compulsory schooling varies by province but generally demands that children attend school from ages 5 or 6 to either 16 or 18.
Major Universities and Colleges in Canada
Canada is home to some of the finest universities in North America, boasting prestigious institutions such as the University of Toronto, McGill University, and the University of British Columbia.
The country's universities and colleges offer a wide range of programs, from humanities and social sciences to sciences and engineering courses.
Other prominent universities include the University of Alberta, McMaster University, and Université de Montréal. Colleges in Canada typically offer more vocational-oriented courses, including diplomas, certificates, or applied degrees.
Prerequisites for Application to Canadian Universities
Admission to Canadian universities and colleges generally requires completion of secondary education, adequate knowledge of English or French (depending on the institution), and specific prerequisites for the chosen program of study.
However, these prerequisites can vary widely depending on the institution and course.
International students must also apply for a study permit and, in some cases, a temporary resident visa.
Tuition Fees for International Students
Tuition fees in Canada vary across universities and programs, and international students may need to pay higher fees than domestic students.
On average, an international undergraduate student might expect to pay between CAD 20,000 and CAD 30,000 per annum.
For postgraduate students, fees can amount to CAD 16,500 per annum, but this depends heavily on the specific course.
Scholarship Opportunities in Canada
Many scholarships are available for international students to help offset the cost of studying in Canada.
These scholarships can be awarded based on academic excellence, community involvement, or other specific criteria. Scholarships can come from different sources, including the Canadian government, non-governmental organizations, or the universities themselves.
Life as a Student in Canada
As an international student in Canada, you'll find an environment that fosters multiculturalism, inclusivity, and respect for all.
Students typically live on-campus in the first year and move to off-campus housing in subsequent years.
The country offers a rich cultural history and a variety of recreational activities year-round, from exploring the vast wilderness and scenic parks to enjoying city life with museums, art galleries, festivals, and food from around the world.
Working in Canada for International Students
International students in Canada can work up to 20 hours per week during academic sessions and full-time during scheduled breaks without a work permit.
After graduation, students often have opportunities to gain valuable work experience and can even apply for a Post-Graduation Work Permit (PGWP).
Canada's Immigration System
Canada has a comprehensive immigration system designed to attract skilled workers from around the world through different channels, such as the Express Entry and Provincial Nominee Program.
For international students, Canada presents a pathway to permanent residency after graduation and acquiring Canadian work experience.
Comparing Canada's Education System with Other Countries
Unlike many countries where the federal government controls education, schooling in Canada is decentralized, with each of the country's ten provinces and three territories governing its own education system.
This results in a high level of variability and diversity. Despite this, Canadian students consistently perform highly in international assessments.
Compared to countries such as the US, the UK, or Australia, Canada's tuition fees are generally lower and coupled with high-quality education and welcoming immigration policies, study in Canada remains an attractive option for international students.
To Conclude
Canada is a premier destination boasting of a world-class education system, dynamic employment prospects, and friendly immigration policies.
The affordable tuition, diverse study courses, and post-study work along with immigration opportunities make Canada a top-notch choice for individuals seeking international education.
Working in Canada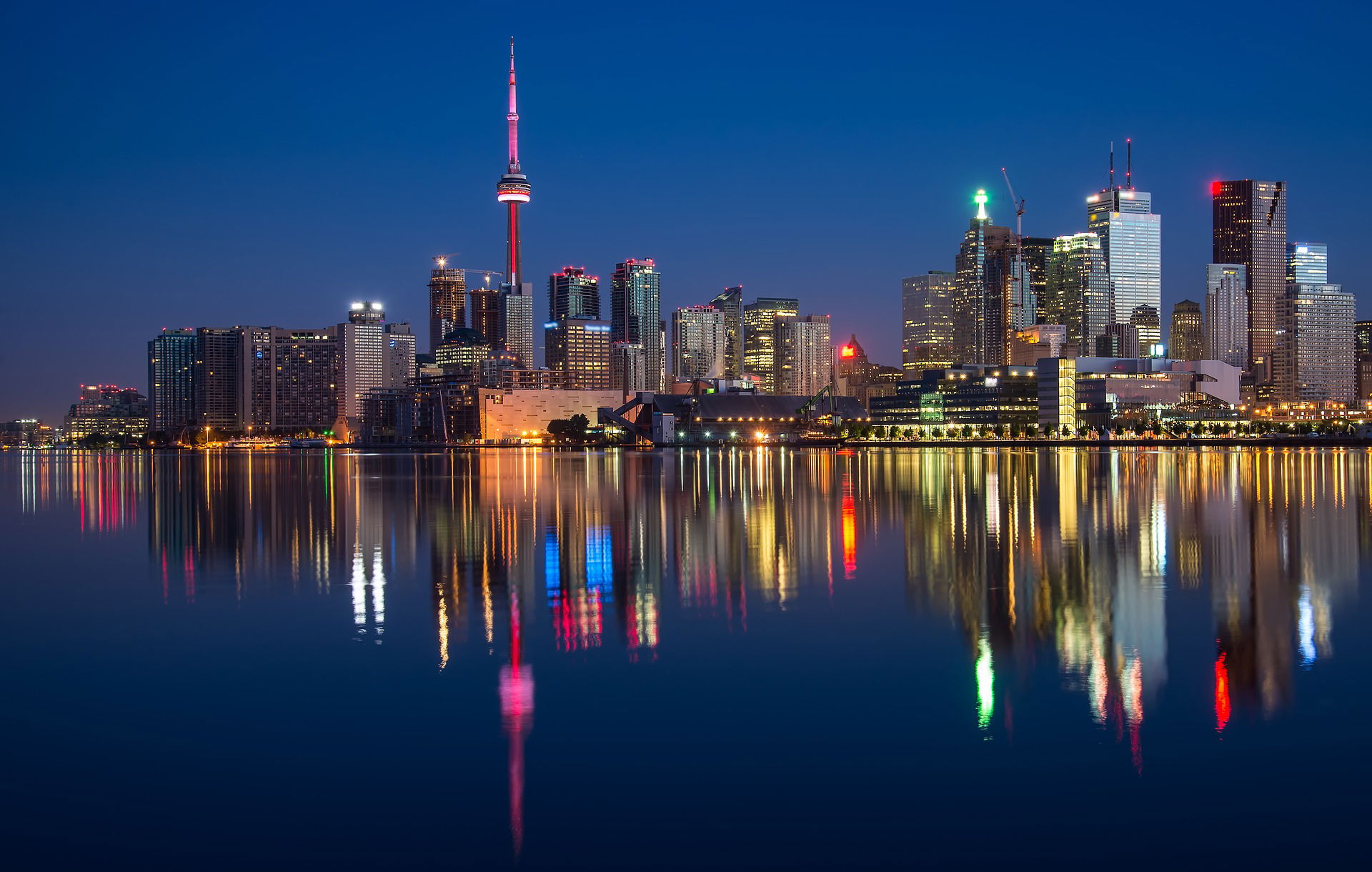 Navigating the Employment Landscape in Canada: Job Opportunities and Work Environment


The workforce in Canada thrives due to abundant job opportunities available across a myriad of industries.
With High employment rates and diverse career trajectories on offer for skilled professionals in sectors like healthcare, IT, finance, natural resources, and manufacturing, the country has something for everyone.
Canada's strong and steadily growing economy is globally recognized, nurturing an appealing environment for international professionals.


Average Salaries for Different Industries


Average salaries in Canada differ based on the industry, geographic location, and level of experience of the worker.
For instance, in the IT industry, the average salary ranges from CAD $55,000 to $120,000 per year.
However, this can escalate depending upon the specific role or if the individual possesses niche expertise and years of experience.
On the flip side, the average salary in healthcare fields ranges from CAD $45,000 to $90,000 annually.
It's worth noting that Canada often ranks high in terms of a living wage, reflecting a high-quality living standard.


Work Culture: Respect and Diversity


Canadian work culture is characterized by respect, diversity, and inclusivity.
With policies endorsing multiculturalism, workplaces in Canada consist of individuals from various ethnic backgrounds, fostering a rich blend of ideas, perspectives, and approaches. Furthermore, thanks to its stringent laws against workplace discrimination and harassment, Canada ensures a safe, respect-filled environment for all workers.


Rights and Benefits for Canadian Workers


Canada rigorously enforces employment laws to protect workers' rights.
These laws cover minimum wage, overtime pay, holidays, and leaves including maternity and paternity leave.
For full-time positions, employers also often provide benefits such as health insurance, retirement contributions, and paid time off


Canadian Employment Laws for Foreigners


Foreign workers in Canada are protected under the same employment laws as Canadian citizens and permanent residents.
This includes minimum wage standards, working condition guidelines, and vacation entitlement.
To work legally in Canada, foreigners require a work permit which can be obtained once they have a job offer from a reputable Canadian employer.


Work Permits and Procedures Relevant to Foreigners


There are different pathways to obtaining a work permit in Canada.
The most common is the Temporary Foreign Worker Program, geared towards skilled workers, and the International Mobility Program, which doesn't require a Labor Market Impact Assessment (LMIA).
Both programs require a job offer from a Canadian employer who has fulfilled specific criteria.
Processing times and permit validity varies between the programs.


Searching and Applying for Jobs in Canada


Job opportunities in Canada are advertised through various platforms such as recruitment agencies, online job portals, and company websites.
When applying for a job, it's crucial to tailor your resume to match the job specifications, clearly showcasing your skills and experience relevant to the posted position.
A persuasive cover letter providing additional context to your resume could significantly increase your chances of landing an interview.
In essence, Canada offers a wealth of opportunities for skilled professionals, fostering a vibrant and inclusive working culture.
What's more, the employment laws are tight knit in terms of ensuring worker rights and promoting a safe working environment.
Immigration Procedures to Canada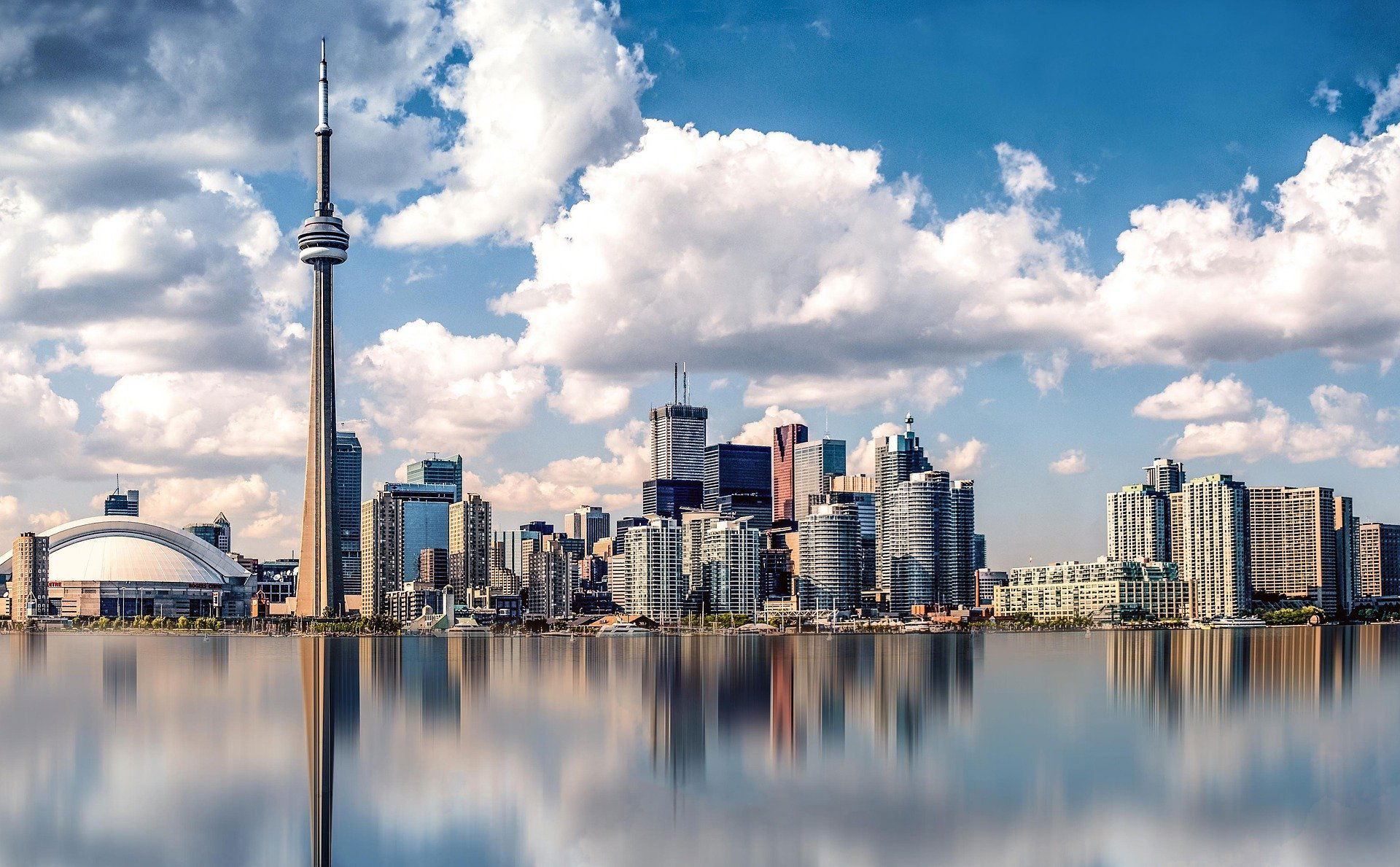 Understanding the Eligibility for Canadian Immigration


The voyage to becoming a Canadian resident begins with scrutinizing if you meet the criteria.
Your eligibility hinges on a variety of factors such as your age, field of work, command over language skills, educational qualifications, work history, and your capability to adjust to life in Canada.
Canada employs a points-based immigration system, whereby greater the scores in these factors, higher your chances of success.
To aid you in gauging your eligibility, the Immigration, Refugees, and Citizenship Canada (IRCC) puts forth an online utility - the Come to Canada Tool.


Express Entry: A Popular Pathway to Canada


Express Entry is one of the most common immigration programs in Canada.
It targets skilled workers who want to become permanent residents.
The Express Entry system comprises three immigration programs:
Federal Skilled Worker Program (FSWP), Federal Skilled Trades Program (FSTP), and Canadian Experience Class (CEC). Candidates create an online profile and are then entered into a pool of other potential candidates.
Those with the highest Comprehensive Ranking System (CRS) scores are invited to apply for permanent residency.


Family Sponsorship: Unite with Your Loved Ones


Family sponsorship is another popular immigration pathway.
If you have a close relative who is already a Canadian citizen or a permanent resident, they can sponsor you to immigrate to Canada.
Family members who can sponsor include spouses, common-law partners, dependent children, parents, and grand-parents.


Types of Visas: Choose What Suits You the Best


Canada offers different types of visas for prospective immigrants.
There are visas for students, workers, visitors, or those seeking to become permanent residents.
Some visas are specific to certain professions or based on treaties between Canada and other countries, like the International Experience Canada (IEC) Work Permit.
You will need to research and choose a visa that aligns with your immigration goal.


Necessary Documents: Preparation is Key


Having the necessary documents ready can significantly smooth your immigration process.
The documents you may need include your passport, identity documents, proof of employment, educational transcripts, medical exam results, and police clearance certificates.
You should also have proof of funds to show you can support yourself and your dependents in Canada.


Estimated Processing Times: Patience is Crucial


The processing time for your application varies depending on the immigration program and the IRCC's current processing times.
On average, Express Entry applications are processed within six months.
Other programs, like Family Sponsorship, can take longer.
You can check the latest processing times on the IRCC website.


Costs Involved: An Important Financial Consideration


Immigration to Canada involves several costs.
You will need to pay application processing fees, right of permanent residence fees, and other additional costs such as language test fees, educational credential assessment fees, and medical exam fees.
It's important to budget for these expenses when planning your immigration process.


How to Apply: Start Your Journey


Once you decide on an immigration program and understand the process, you can start your application. Most applications are done online through IRCC's website.
Be sure to fill out all the necessary forms accurately and completely, and submit all required documents.


Dealing with Roadblocks: Stay Informed and Resilient


Sometimes, the immigration process can present unforeseen challenges, such as application refusal or delays.
In such cases, it's important to understand the reason behind these issues and how you can deal with them.
For example, if your application was refused, you might be able to appeal the decision or apply again.
If there's a delay, staying patient and continually checking your application status with IRCC can be helpful.


Exploring Study, Work, and Immigration in Canada: A Comprehensive Outlook


If you're considering moving to Canada, understanding immigration is just the tip of the iceberg.
It's equally important to explore the rules and regulations regarding studying and working in the country.
This involves understanding student visas and work permits, their eligibility criteria, associated costs, application process, and the usual processing times. These elements are as critical as the general immigration protocol.
Furthering your education in Canada can be a stepping stone to becoming a permanent resident, especially through the Canadian Experience Class (CEC) under the Express Entry program.
Working in Canada can offer valuable on-the-job experience. Engaging in both can make you conversant with the Canadian lifestyle, complementing your integration efforts post-immigration.
While immigration can be overwhelming, with appropriate measures, the transition can be seamless and fruitful.


Life and Culture in Canada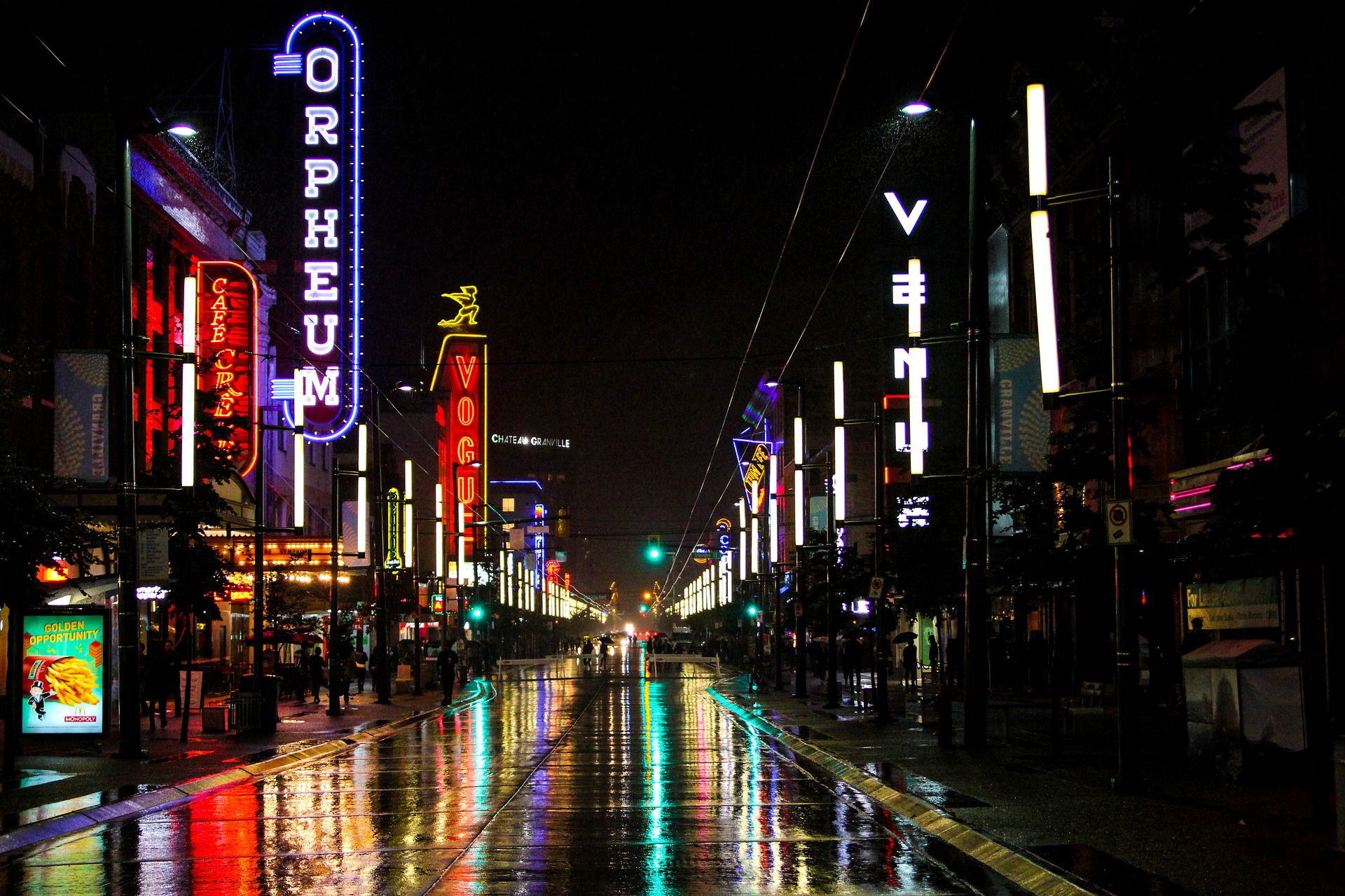 Diving into the Canadian Way of Life and Traditions


Spanning various landscapes and provinces, Canada is a country of varied living styles.
From the energetic urban life in metropolises like Toronto and Vancouver to the serene lifestyle of provinces such as Prince Edward Island, Canada offers a spectrum of choices to match your lifestyle preferences.
Renowned for their hospitality and decorum, Canadians deeply value equality and diversity.
This multicultural nation warmly embraces individuals of different ethnicities, religions, and cultures globally.
A great emphasis is made on preserving civil liberties, peace, and mutual respect for every individual.


Cost of Living in Canada


The cost of living in Canada depends on where you choose to live.
Big cities like Toronto and Vancouver are known for their high living costs, especially when it comes to rent and property prices.
However, healthcare, basic utilities, and primary and secondary education are publicly funded and are mostly free for all residents.
Groceries and other basic necessities are typically affordable, although items in remote or rural areas may be more expensive due to transportation costs.
Residents are also required to pay federal and provincial taxes, which fund public services and infrastructure.


Canada's Healthcare System


Canada's healthcare, often referred to as "Medicare," is publicly-funded, ensuring 'all residents have reasonable access to medically necessary hospital and physician services without paying out-of-pocket.' Routine Doctor's appointments, emergency treatments, and surgeries are generally covered. However, prescription medicines, dental care, and vision care may not be covered, and residents often obtain private insurance for these services.


Cultural Diversity in Canada


Cultural diversity is a cornerstone of Canadian identity. The country is one of the most multicultural nations in the world and promotes multiculturalism through its policies.
Immigrants contribute to its ethnic diversity, bringing in their cultures, values, and traditions, resulting in a mix of festivals, culinary delights, and cultural experiences.


Public Safety in Canada


Canada is consistently ranked as one of the world's safest countries.
Crime rates are generally low, and severe crimes are less common.
Canadians abide by comprehensive laws to ensure public safety, and law enforcement agencies are renowned for their dedication and professionalism.


Canadian Cuisine


Canadian cuisine is influenced by British, French, and Indigenous cultures and the country's broad immigrant populace.
Iconic dishes include poutine, butter tarts, Nanaimo bars, peameal bacon, and tourtière, a French-Canadian meat pie.
Canada is also known for its high-quality seafood, including lobster, salmon, and oysters.


Climate


The climate is diverse in Canada, given its vastness. Although known for its cold winters, its climate ranges from temperate on the west coast of British Columbia to extreme cold in the northern parts.
Summers can be warm to hot, with temperatures often reaching 30°C (86°F).


Recreational Opportunities


Canada's diverse landscapes offer numerous recreational activities.
In the winter, residents and visitors enjoy skiing, snowboarding, ice fishing, and hockey.
The summer months offer opportunities for fishing, hiking, biking, and camping.
Canada's urban areas offer renowned art galleries, museums, music festivals, and a world-class dining scene.
There is no doubt, immigrating to a new country comes with its challenges but the opportunities available to those who dare to dream and act are plentiful.
Studying, working, and living in Canada could very well be your passport to a promising future filled with countless possibilities.
Should you choose this pathway, expert guidance and carefully considerate planning are instrumental for success.
This article serves as a stepping stone and overview on your journey towards all things Canada.
The rest of the path is yours to tread - providing a chance to live in, contribute to and enjoy a country full of diversity, warmth, opportunity, and natural beauty.


THANKS
BY
Randa