Specifications
Equipped with Google Tensor processor, which it says provides 80% better performance compared to the previous version Pixel 5, in addition to greater ability in image processing and applications of artificial intelligence and machine learning.

The Google Pixel 6 Pro is available with a large 6.7-inch screen, with a resolution of QHD + with a frequency of 120 Hz.

The screen on the Pixel 6 Pro is covered with the toughest Gorilla Victus Glass to resist scratches and bumps.

The Google Pixel 6 Pro carries a large 5000 mAh battery.

30W fast charging support (charging the battery up to 50% in just 30 minutes), with support for fast wireless charging and reverse wireless charging.

12GB LPDDR5 RAM, with 128GB or 256GB UFS 3.1 storage.

Google has provided its new Pixel 6 Pro smartphone with three rear cameras: a 50-megapixel main camera, in addition to a 12-megapixel ultrawide-angle camera and a 48-megapixel telephoto, with support for optical zoom up to 4x and support for many exclusive features depending on the capabilities of the new processor and capabilities Google in image processing based on artificial intelligence AI.

A better 11.1MP selfie camera that supports up to 4K video capture.

The new Google Pixel 6 Pro phone supports both 5G networks and the latest generation of Wi-Fi technology, Wi-Fi 6E.

The presence of a fingerprint sensor integrated into the screen itself

.IP68 water and dust resistance.

The Google Pixel 6 Pro runs on Android 12 with a set of exclusive features for phone users, with a guarantee of getting three Android updates, monthly security updates for 4 years, and periodic updates to Pixel features.

The Google Pixel 6 Pro is available in three assorted colors with a range of special phone covers available.
---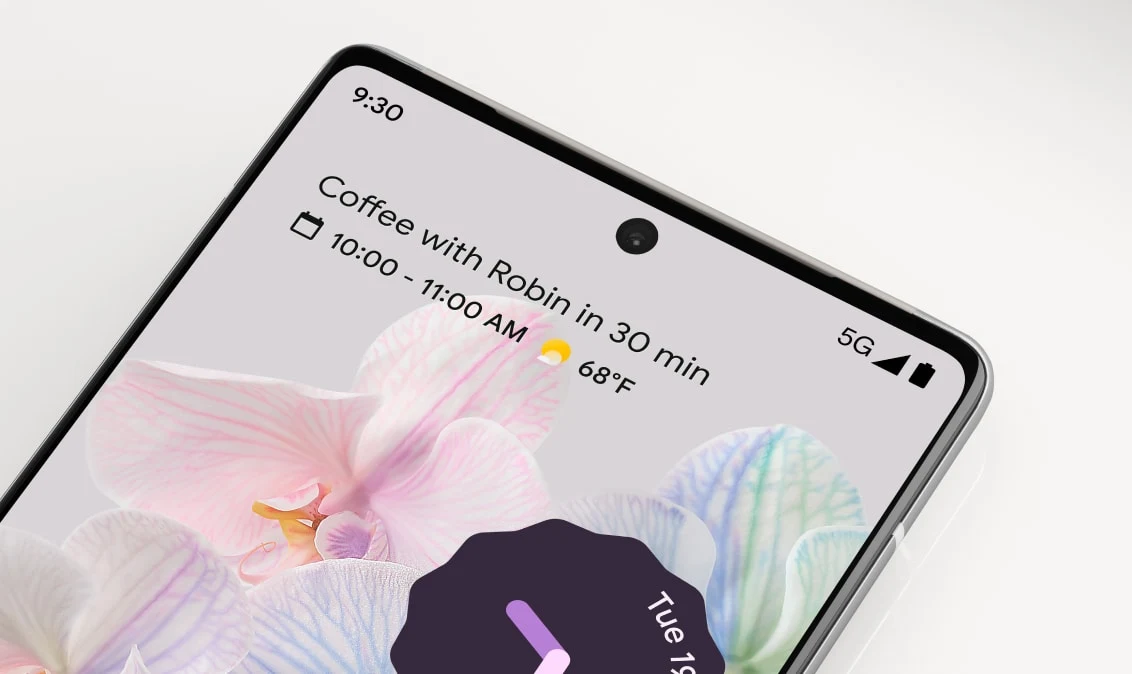 Features of the Tensor processor in the Pixel 6 Pro
The new Google Pixel 6 Pro phone works with the first processor developed by the same company, Google Tensor, which provides greater harmony between the operating system and the processor, as they are now developed by the same company, similar to Apple with iPhone phones, which is also the first time that Android users get a smartphone. Equipped with a system and processor developed by the same company, which Google says provides 80% faster performance compared to the previous generation Pixel 5.
The Google Tensor consists of an eight-core processing unit that includes two high-performance and power consumption cores, two medium cores and four low power consumption cores, in addition to a graphics processor or GPU, but the most important feature of Google Tensor is the Tensor Processing Unit, which It is expected to be the cornerstone in enhancing the phone's features and improving performance, in addition to the presence of an integrated image processor designed by Google itself, along with a Titan M2 security coprocessor.
An adept tensor system in processing images from different cameras, with the ability to use the appropriate lenses to capture the best image depending on the situation, correcting image blurring and ensuring the best focus on faces, in addition to improving the phone's capabilities in speech or speech recognition, so that the phone can recognize speech It translates it in real time even when it is not connected to the Internet, along with a better ability in voice dictation and the implementation of voice commands than the Google Assistant, while improving the phone's energy efficiency.
---



Pixel 6 Pro brings to the user a set of exclusive photography and photo editing features
Quick Tap to Snap: For instant access to Snapchat directly from the camera app, a feature that will be available in a new update for phone users later in 2021.
Magic Eraser: Which allows you to hide unwanted things easily through Google Photos, based on artificial intelligence techniques AI and the new Tensor processor.
Motion Mode: which enables motion effects on photos easily, such as Action Pan to capture better photos in motion, or apply a Long Exposure effect to photos with cars, trains, or moving lights in the background.
The imaging features in the Pixel 6 Pro also include an important feature to support diversity and anti-jamming, which is the Real Tone feature that ensures capturing the true skin tone of each person, as Google says that cameras for decades have been designed to capture light skin, which resulted in algorithm bias, so it worked With many professional photographers and video producers to ensure the best representation for people of color when taking their photos with the phone.
---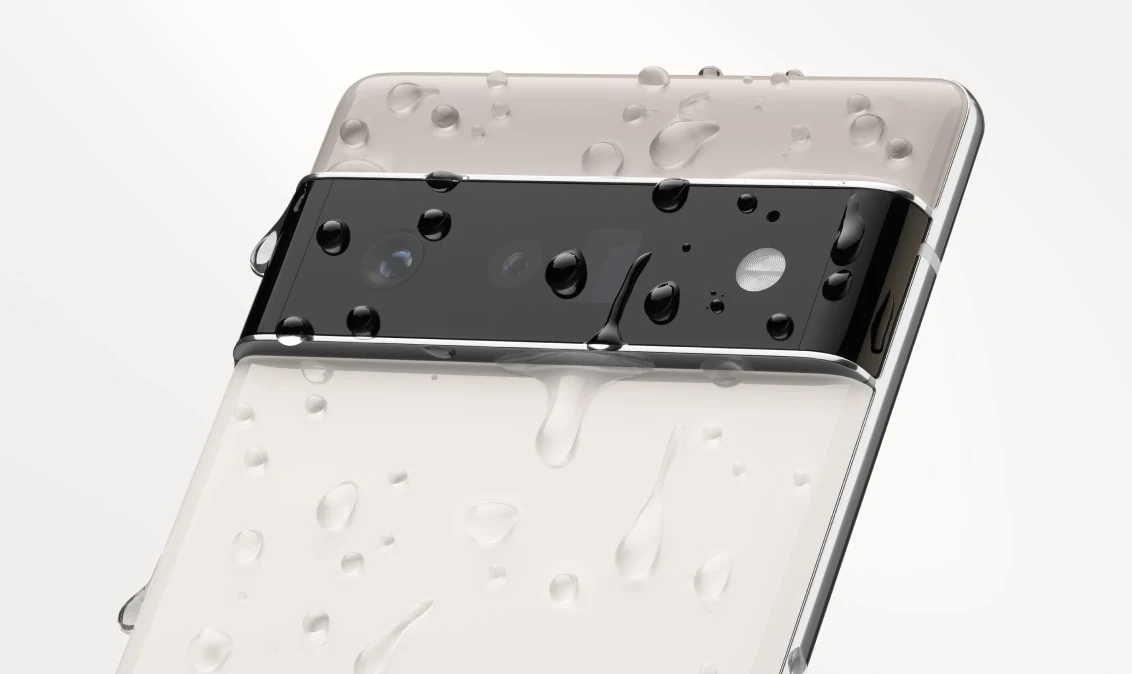 New features for Pixel 6 Pro users, based on artificial intelligence and machine learning technologies
Improving voice dictation: based on improved models for speech recognition and language understanding, so that the user can now perform daily tasks quickly using his voice, a feature that facilitates the use of the phone also for users with visual impairments, which allows, for example, writing, modifying and sending messages Whether through the Messages app, Gmail, or others, the voice assistant will be able to add punctuation, emoji, and correct words automatically.
Direct My Call feature: which helps the user avoid wasting time when calling customer service for different companies, as the Google Assistant converts the voice options in the call and displays them simultaneously on the screen for you to press directly, depending on Google Duplex technology. (Available in the US only)
Wait Times feature: a feature that shows the user a statistic about the expected waiting time when calling the customer service of a company to choose the best time to call. (Available in the US only)
Messaging with others in different languages: The Live Translate feature in the Pixel 6 Pro also allows the user to communicate with people who write in different languages, so that it automatically detects when a message arrives from a person in a different language and offers the user the translation automatically, so that he reads the messages in his own language and responds to them in his own language as well, provided that it is translated Google also replies automatically, via WhatsApp, Snapchat or other messaging applications in English, French, German, Italian and Japanese, and Google confirmed that the translation process does not need an Internet connection and is spoken on the device directly to preserve the privacy of users.
---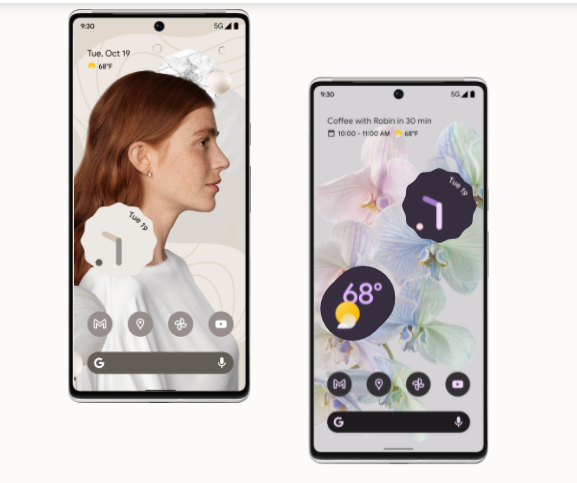 What is the price of Google Pixel 6 Pro?

The new Google Pixel 6 Pro phone is available for purchase on October 28, 2021, at a price of $ 899 for a version with a storage capacity of 128 GB and 12 GB RAM in black, rose gold and white.
THANKS
By
tomy
T10T