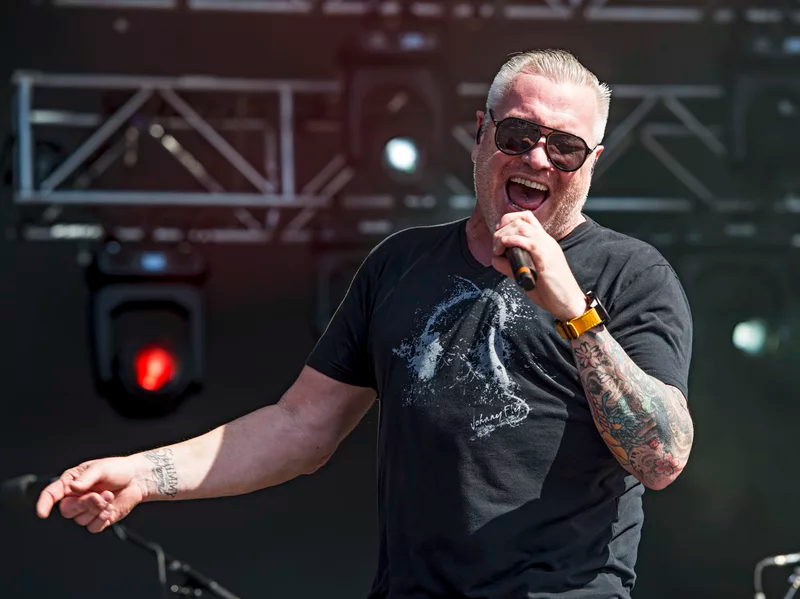 Steve Harwell is an American musician and the lead
vocalist of the rock band Smash Mouth.
He gained popularity in the late 1990s and early 2000s with hits like "All Star" and "Walkin' on the Sun."
Harwell's distinctive voice and energetic stage presence contributed to the band's success during that time.


Harwell founded Smash Mouth in 1994. He and the band, including Greg Camp on guitar, Paul De Lisle on bass and Kevin Coleman on drums, shot to fame with hits such the 1997's "Walking on the Sun" and "All Star" from the 1999 album Astro Lounge. "All Star" appeared in the 2001 animated movie Shrek, as did the band's cover version of the Monkees' classic "I'm a Believer."
Hayes said with Harwell, Smash Mouth sold over 10 million albums worldwide.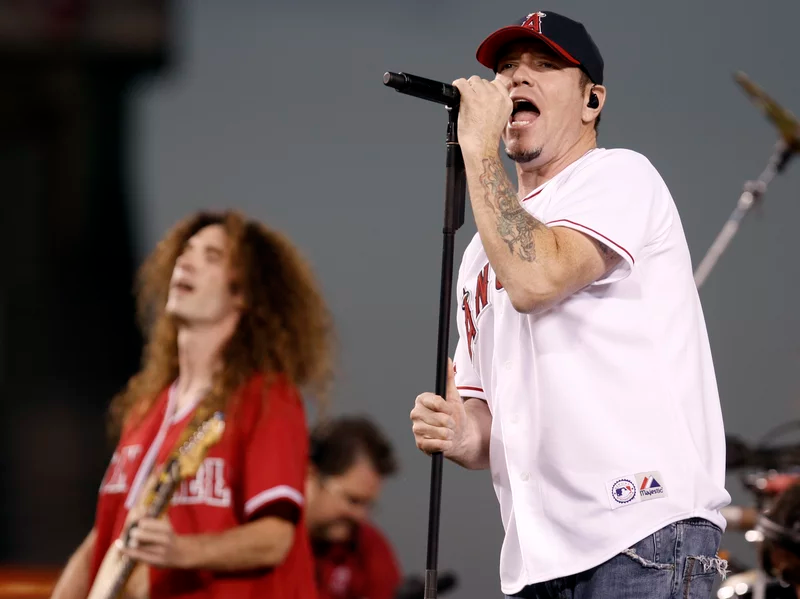 Harwell left Smash Mouth in 2021, shortly after a performance in Upstate New York, where he was slurring his words and seem disoriented.

Harwell issued a statement saying he needed to work on longstanding physical and mental health issues.
The singer struggled with alcohol abuse for years. His manager, Hayes, said Harwell lived a "100% full-throttle life."

Hayes called Harwell a "true American original," and said he should be remembered for his unwavering focus and determination to reach the heights of pop stardom.
The fact that Harwell did that with limited musical experience, he said, makes his achievements all the more remarkable.
the former lead singer of Smash Mouth, has died at 56