Cristiano Ronaldo dos Santos Aveiro (born February 5, 1985), better known as Cristiano Ronaldo.
He is a Portuguese footballer who plays as a striker for Manchester United in the English Premier League, and is the captain of the Portuguese national team.
Often considered the best player in the world and considered by many to be one of the greatest players in football history, Ronaldo has been awarded five Ballon d'Ors as the most European player, and is the first player to win four European Golden Boots.
He won 32 official titles in his career, including seven league titles, five Champions League titles, one European Championship title and the inaugural UEFA Nations League title.
Ronaldo holds the record for the most goals (135) and industry (42) in the history of the Champions League, is the all-time top scorer of the European Championship (14), and the most goals scored in international football (111).
He is one of the few players who participated in more than 1000 official matches in their career and scored more than 780 official goals for clubs and the national team.
---
Full name

Cristiano Ronaldo dos Santos Aveir
Born

February 5, 1985 (age 36 years)
Funchal, Madeira, Portugal
Length

1.87 m (6 ft 1 ½ in)
Playing Center

Striker
Residence

Manchester, UK
Nationality

Portugal
Weight

85 kg (187 lb)


Number of children

4
Father

Jose Denis Aveiro
Mother

Maria Dolores dos Santos
brothers and sisters

Katia Aveiro
---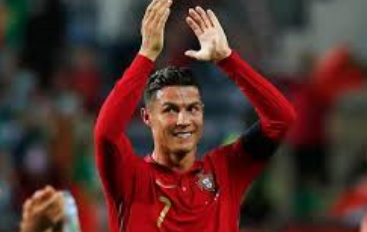 social media subscribe
---
Professional career
1992–1995 Andorinha
1995–1997 Nacional
1997–2003 Sporting Lisbon
2003–2009 Manchester United
2009–2018 Real Madrid
2018–2021 Juventus
2021 - Manchester United
---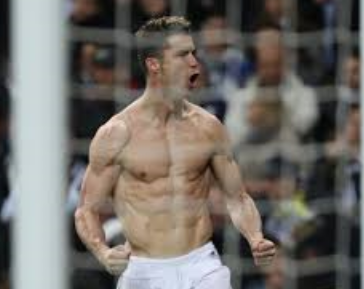 awards



European Player of the Year award (2017)
European Player of the Year award (2016)
FIFA Ballon d'Or (2014)
Pichichi Prize (2014)
European Player of the Year award (2014)
La Liga Player of the Month (November 2013)
FIFA Golden Ball (2013)
UEFA Best Team Award (2012)
Alfredo Di Stefano Award (2011)
Pichichi Award (2011)
UEFA Best Team Award (2011)
European Golden Boot Award (2011)
UEFA Best Team Award (2010)
Puskas Prize (2009)
UEFA Best Team Award (2009)
Premier League Player of the Month (March 2008)
Premier League Player of the Month (January 2008)
UEFA Best Team Award (2008)
PFA Team of the Year (2008)
Gold Owens Award (2008)
World Footballer of the Year award (2008)
European Golden Boot Award (2008
)Ballon d'Or (2008)
Premier League Player of the Season (2007)
UEFA Best Player Award (2007)
Football Writers Association Football Player of the Year award (2007)
UEFA Best Team Award (2007)
England Player of the Year award (2007)
Sir Matt Busby Player of the Year Award (2007)
PFA Team of the Year (2007)
Premier League Golden Boot Award (2007)
Premier League Player of the Month (December 2006)
Premier League Player of the Month (November 2006)
England Young Player of the Year Award (2006)
Football Writers Association Football Player of the Year award (2006)
PFA Team of the Year (2006)
Sir Matt Busby Player of the Year Award (2006)
England Player of the Year award (2006)
Premier League Player of the Season (2006)
PFA Team of the Year (2005)
Bravo Award (2004)
UEFA Best Team Award (2004)
The Order of Prince Henry, of the rank of Grand Commander Order of Merit for Portugal with the rank of captain
---
THANKS
T10T