Microsoft announced in a virtual conference the most important features of Windows 11, operating requirements as well as the specifications of the Windows 11 operating system.

Panos Banai, chief product officer of Microsoft, opened the event for the announcement of Windows 11, referring to the Corona pandemic and periods of stay at home as an inspiration for the development of the operating system.
The conference witnessed the unveiling of a number of new specifications that were added for the first time to Windows operating systems, which increased the distinction of Windows 11 at the expense of previous versions of the famous Microsoft operating system.

Windows 11 OS Specifications
Windows 11 is concerned with a simplified Windows user interface, the new Microsoft Store, and developers have focused on performance and multitasking improvements.
Windows 11 includes a new Start menu, and an updated Start button, both centered on the taskbar.
The new Start menu abandons the Live Tiles that were originally introduced with Windows 8 and moves toward the typical launcher you'd find on Chrome OS or Android.
There are modern apps and documents and a separate search interface. Much of the central appearance is clearly influenced by macOS and Chrome OS.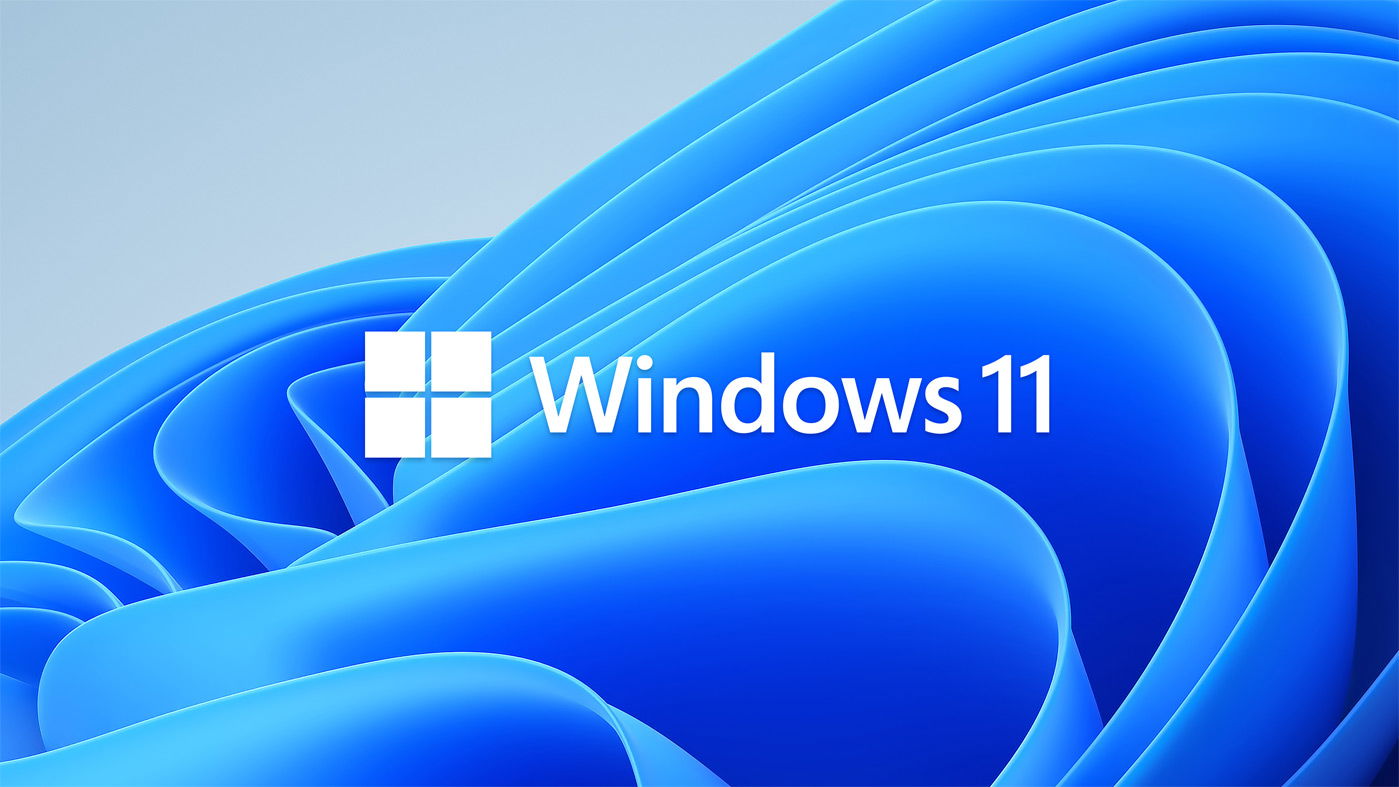 Windows 11 also includes the rounded corners we've seen in both Android and iOS.

"The team has thought through every detail," says Panos Panay, President of Windows. Windows 11 also includes updated dark and light modes, which look much better than what we've seen in current Windows.

There's also something Microsoft calls Quick Layouts, which let you quickly view apps in the different modes Windows 11 supports.

This new version of the operating system also remembers where your apps are stored, thanks to so-called Snap Group layouts.
And it seems like a useful way to support multiple screens, and to make sure that apps always open on the right screen.

This is especially useful if you are using a laptop computer with a monitor, or a traditional computer with multiple monitors.
Microsoft is also integrating Microsoft Teams directly into Windows 11 for both consumer and business users.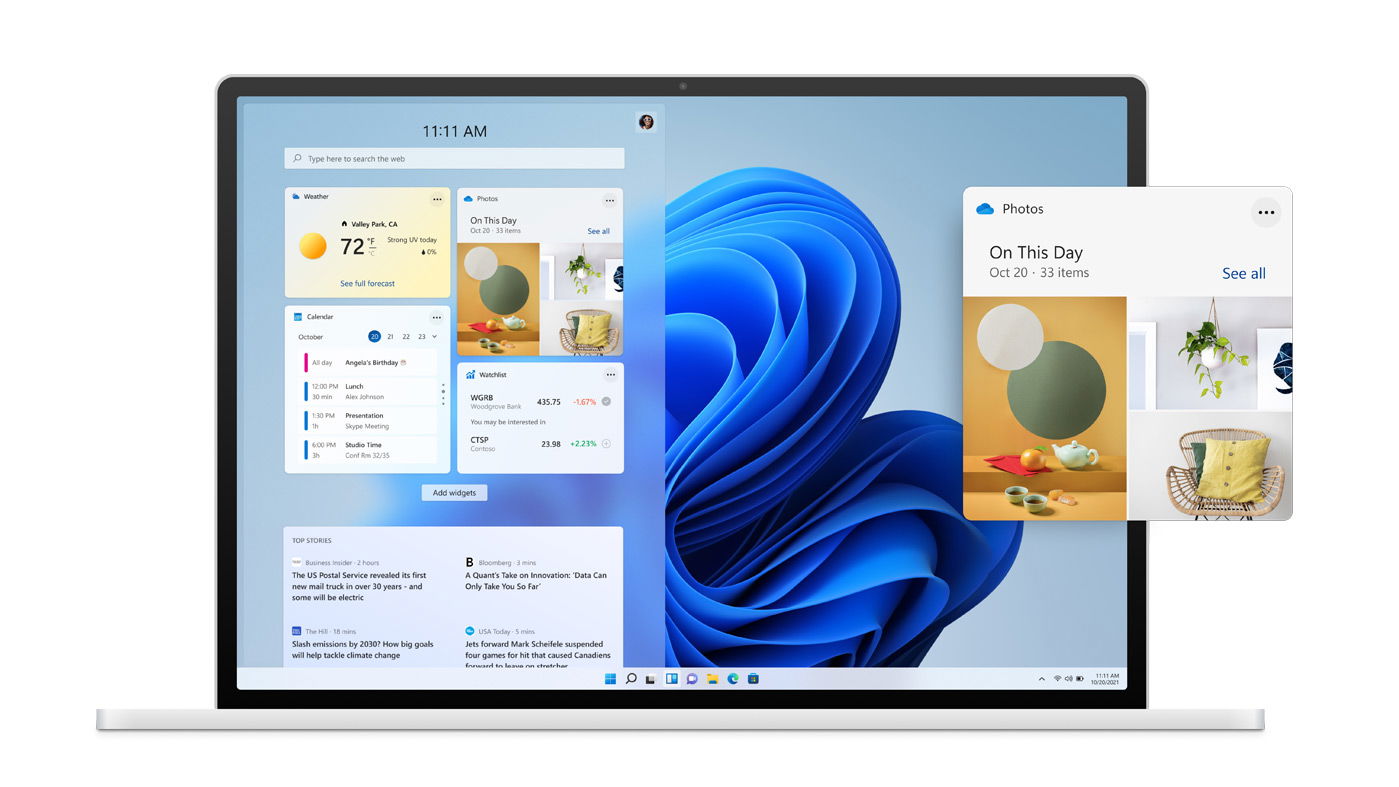 Microsoft Teams is integrated directly into the taskbar, allowing users of the operating system to connect with friends, family or co-workers.
This is clearly a major shift away from Skype, which was bundled as part of Windows 10.

Windows widgets and touch gestures are also a big part of Windows 11.

Widgets are a custom feed, powered by artificial intelligence, and based on widgets Microsoft introduced in Windows 10.

Widgets slide from the left side of the operating system and you can also make them in full screen mode. Built-in tools include news feed, weather, and maps.

Interestingly, these tools also include a tool that allows you to tip local content creators directly from within Windows 11.

The company is also working on improving the gestures you can use across tablets. Rather than switching to tablet mode, Windows 11 adapts to allow you to easily touch the operating system.

In addition, improvements are made to inking and voice typing. Windows 11 also supports haptic feedback with certain styluses.

As a result, we may see a lot of new devices that support stylus-related changes in Windows 11.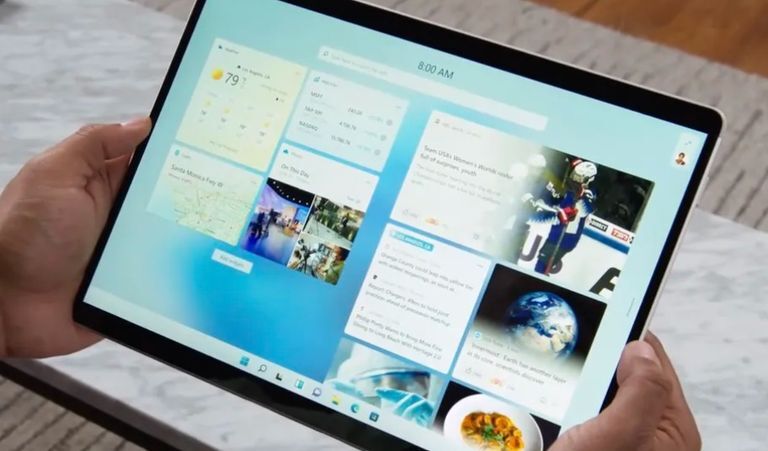 Windows 11 features
Windows is 40% smaller and more efficient
Auto HDR, a feature on Xbox Series X and Xbox Series S, which became part of Windows 11
Enabling Auto HDR adds high dynamic range HDR to a large number of DirectX 11 and DirectX 12 games, as long as you have a compatible HDR display
.DirectStorage is now part of the operating system, a new feature of Xbox Series X and Xbox Series S
DirectStorage requires the latest NVMe disks to speed up game load times across Windows 11 and game developers need to enable this technology to increase load times even further.
The integration of Xbox Game Pass into the operating system, thanks to the new Xbox app that the company has been testing for months, and this also includes xCloud built into this Xbox app, so that you can stream games from the Microsoft cloud as well.
Redesigned Microsoft Store to support a whole range of apps that were not normally available in the Windows App Store.
Provide apps from Adobe Creative Suite and Android apps, including Tik Tok and Instagram
Use the Amazon Appstore to bring Android apps to Windows 11.
The company showcased TikTok and other Android apps that work alongside Windows apps, and Microsoft plans to share more information about this in the coming months.

The applications are available directly from the new Windows Store and are supported by Intel Bridge technology. Android applications can be pinned to the system via the taskbar or placed next to the traditional Windows applications.

Developers can use their own commerce triggers, and Microsoft won't cut it out.

Developers can also use their own payment systems if they want to, said Satya Nadella: Windows has always championed sovereignty for content creators.

Windows 11 system requirements
The company is committed to making the new operating system a free upgrade for Windows 10 users. Much like how Windows 10 used to be free for Windows 7 and Windows 8 users.
You need a computer that meets the minimum requirements, which is now a 64-bit CPU, 4GB of RAM, and 64GB of storage.

In addition, Windows 11 is provided through Windows Update in the same way that Windows 10 updates were previously provided.
There is no release date for the operating system yet.
But Microsoft promised to provide it as a free upgrade for Windows 10 users.

Windows 11 is expected sometime in October, along with new devices running the operating system.
THANKS
T10T