Personal Loans For Landscaping Projects
Landscaping projects can turn your backyard into an oasis and increase the value of your home.
Depending on the scope of the project, you may need a landscaping loan to spread out the cost over time.
There are various landscaping financing options, including a personal loan, home equity loan and financing from a landscaping company.
Before you pursue financing, know the pros and cons of a landscaping loan and all the options available to you.


What Is a Landscaping Loan?
A landscaping loan is typically a personal loan that you can use for outdoor projects. You can use personal for almost any purpose, including landscaping and home improvement.These loans are often unsecured, meaning they don't require collateral.
When evaluating your loan application, a lender looks at your credit, income and debt-to-income (DTI) ratio. Depending on your credit, your interest rate could range from 6% to 36%.With a personal loan, you get a lump sum upfront and make fixed monthly installments over a set period of time.
Most lenders offer loan terms between three and five years, but you might find repayment terms between one and seven years or more.
You can usually prepay a personal loan without penalty, but check your loan agreement before paying off your loan early.
---
Tips for Comparing Landscape Financing Options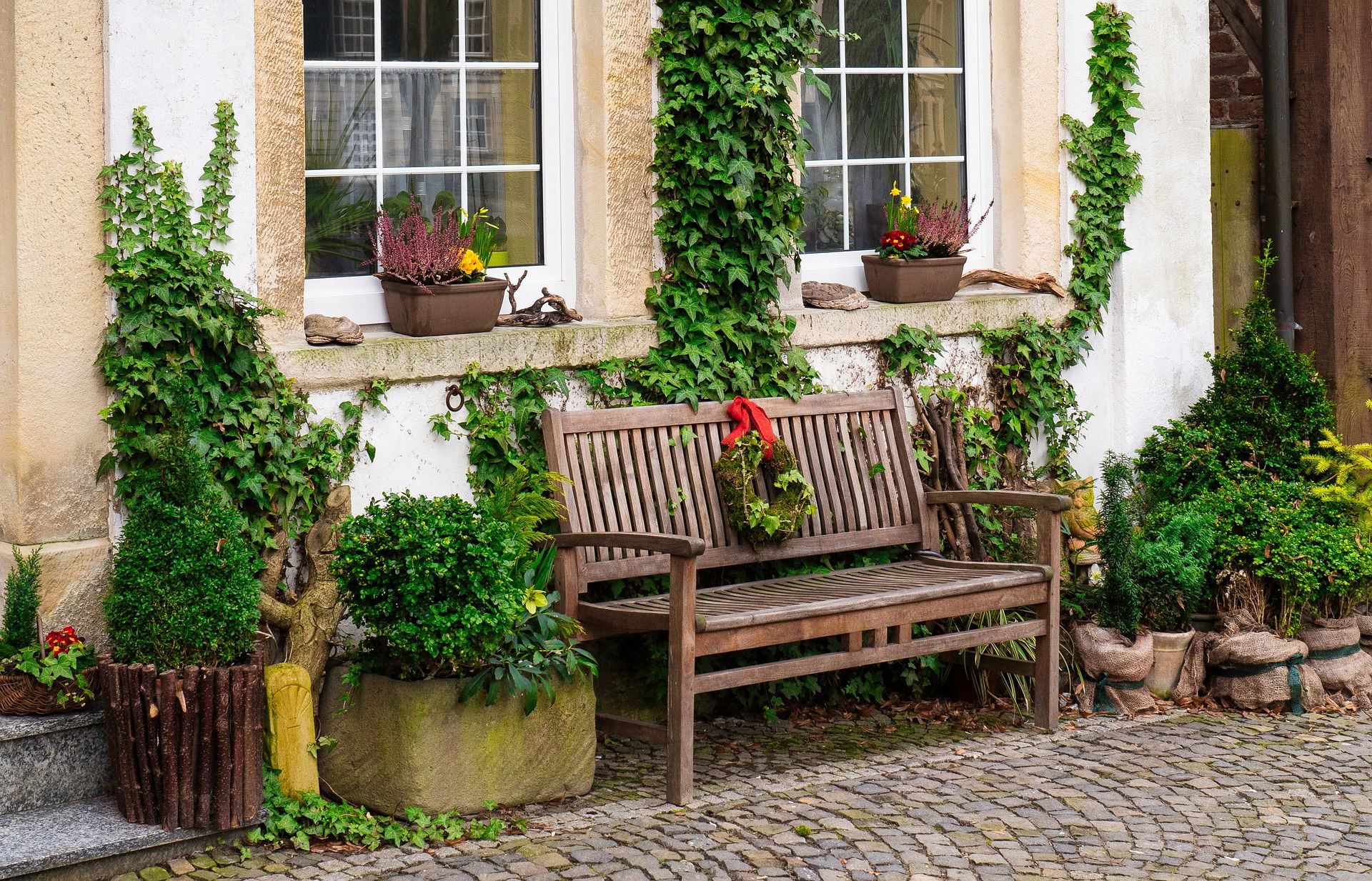 When shopping for loan options, compare multiple landscaping loans rather than selecting the first one you find. You may find a better deal by applying directly with a bank or online lender instead of going through your landscaping company for financing.As you evaluate loan offers, consider these features:
Interest rate. The loan's interest rate will help you evaluate your long-term costs of borrowing. Borrowers with strong credit typically receive the best rates.

Fees. Find out if the loan has any additional fees that could make it more costly, such as an origination or administrative fee.

Repayment terms. Loan terms often range between one and seven years. Make sure the repayment timeline works for your budget. The longer the loan term, the more you'll pay in interest, but the shorter your terms, the higher your monthly payments.

Monthly payments. Your loan term directly impacts your monthly payments. Finding an affordable monthly payment that won't overburden your finances from month to month is crucial.

Funding timeline. Some lenders can offer same-day financing, while others may take a week or more to approve your loan.

Additional perks. Check if the lender offers any appealing benefits, such as an interest rate discount for automatic payments or the option to change your payment due date.

Customer reviews. Before picking a loan, read over lender reviews to see the experience of other borrowers.
---
Pros and Cons of Landscaping Loans
Before taking out a landscaping loan, understand the potential advantages and downsides of a landscaping loan.
Pros
Use for almost any purpose. Personal loans are flexible. You can use the funds for landscaping and any other home project expenses that pop up.

Get your loan quickly. If you need the funds quickly, some lenders offer same-day approval and funding.

Predictable monthly payments. Most personal loans have fixed monthly payments that don't change during your term, making them easy to fit into your budget.

Prequalify online. Many lenders let you check your rates online with no impact on your credit score. This option makes it easier to shop around and find the best offer for you.
Cons
Could be difficult to qualify. Since personal loans are typically unsecured, lenders look for good credit and a low DTI ratio. It may be difficult to qualify if you have damaged or limited credit.

Interest rates may be high. Borrowers with limited credit could get an interest rate as high as 36%.

Won't qualify for tax breaks. Unlike home equity loans used on home improvements, personal loans don't qualify for any tax deductions.
---
How To Get a Landscaping Loan
When you're ready to get your landscaping project underway, follow these general steps to get a landscaping loan:
Review your credit. Examine your credit report so you know what you're working with as you start the process. If your score is below 670, consider taking steps to improve it before you apply for a loan.

Compare lenders. Search for lenders offering landscaping loans with the loan features that are important to you, such as a competitive interest rate, fast funding or flexible borrowing requirements.

Prequalify for loans. If possible, prequalify for loan offers so you can compare details without impacting your credit score.

Gather documents. You may need to provide your identification, proof of address and something to verify your income, such as pay stubs or W-2s, depending on the lender.

Submit your application. Once you've chosen a loan offer, you'll submit a full application with your personal details and any required documentation. The lender will likely run a hard credit check, which could temporarily affect your score by a few points.

Receive your loan and start repayment. After approval, the lender will deposit the landscaping loan into your account. Read over your loan agreement to see when your first monthly payment is due.
---
Alternatives to Landscaping Loans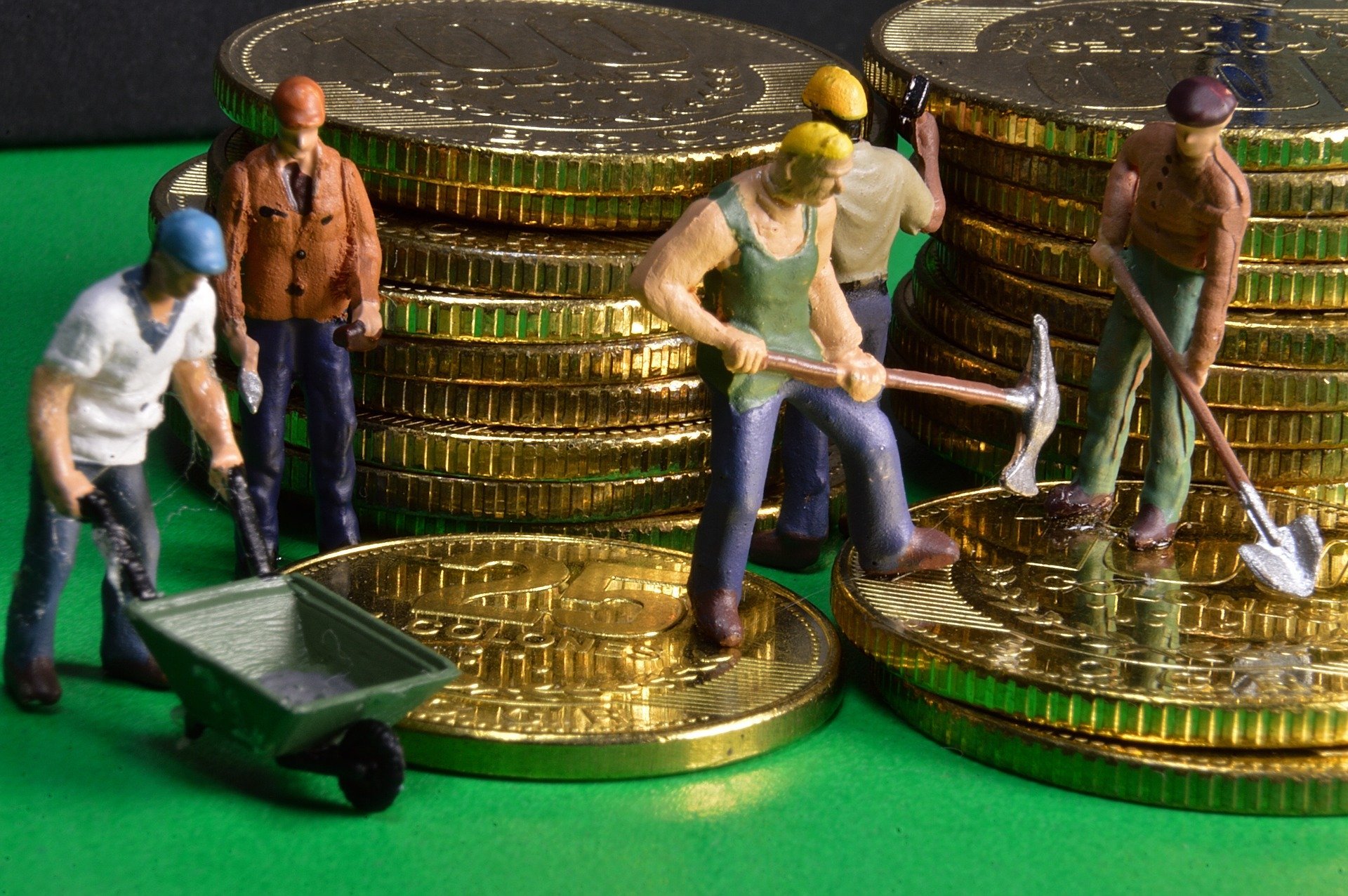 Borrowing a personal loan isn't your only option for financing a landscaping project. These landscaping financing alternatives could be worth exploring:
1. Home Equity Loan or Line of Credit
If you're a homeowner, you can borrow against the equity of your home with a home equity loan or home equity line of credit (HELOC). A home equity loan works similarly to a personal loan—it offers a lump sum upfront that you repay in fixed monthly installments over a loan term.A HELOC, on the other hand, is a line of credit that you can draw on as needed. It may be best if you want more flexibility or have a project with unpredictable costs.Both of these loans may offer longer repayment terms and more competitive interest rates than personal loans. Through 2025, you can also deduct the interest on home equity loans and lines of credit if you use the money for home improvement.However, since your home is used as collateral for home equity loans and HELOCs, your lender could take possession of your house if you fail to repay your debt.
2. Credit Card
A credit card is another option, especially if you have smaller project costs that you can pay back quickly. Some credit cards have introductory offers of 0% APR for a year or longer for highly qualified new cardholders.If you can pay off your balance before that period ends, you won't have to owe interest. Credit cards can be risky because the standard APR is high.Credit card debt can be difficult to pay off if you carry a balance from month to month and accrue interest as you go. Before accumulating any debt, have a plan to repay it and know how much you can afford to borrow.
3. Savings
If you have savings on hand, you could use your funds to pay for your landscaping project. Using your own cash will be your most affordable financing option because it's interest-free. Just be sure to have sufficient emergency funds.
---
Methodology
We reviewed 29 popular lenders based on 16 data points in the categories of loan details, loan costs, eligibility and accessibility, customer experience and the application process. We chose the best lenders based on the weighting assigned to each category:
Loan cost. 35%
Loan details. 20%
Eligibility and accessibility. 20%
Customer experience. 15%
Application process. 10%
Within each major category, we also considered several characteristics, including available loan amounts, repayment terms, APR ranges and applicable fees.
We also looked at minimum credit score requirements, whether each lender accepts co-signers or joint applications and the geographic availability of the lender.
Finally, we evaluated each provider's customer support tools, borrower perks and features that simplify the borrowing process—like prequalification options and mobile apps.Where appropriate, we awarded partial points depending on how well a lender met each criterion.To learn more about how Forbes Advisor rates lenders, and our editorial process, check out our Loans Rating & Review Methodology.
THANKS
BY