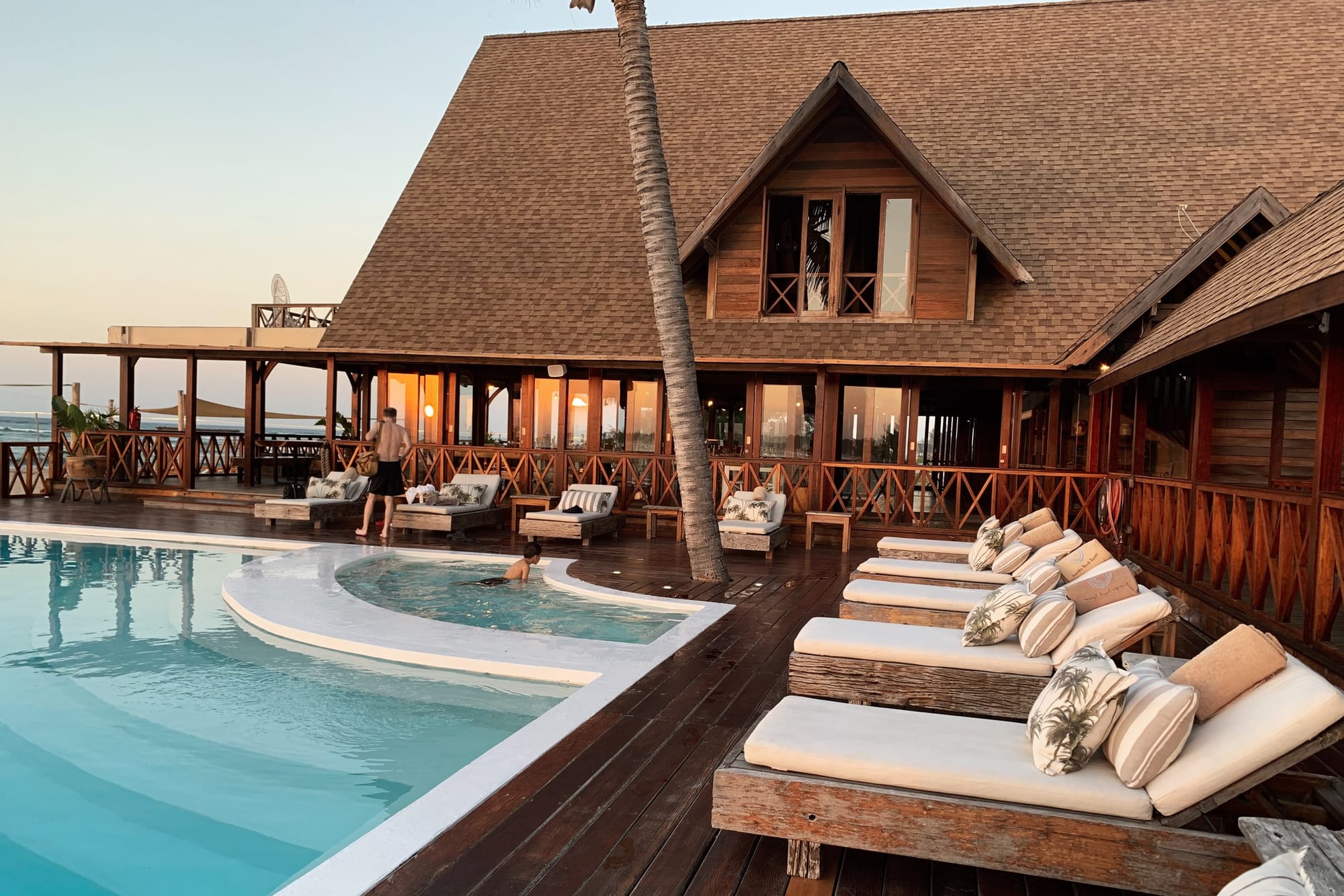 A timeshare, also known as a vacation ownership, is a lifetime commitment to paying for annual trips to the same resort or family of resorts.
You prepay or finance a lump sum upfront plus annual maintenance fees.
Upgrade or exchange fees come into play if you want to stay somewhere different than you originally paid for. The typical trip is one week long.
How Timeshares Work
There are two types of timeshare contracts available, which will outline who owns the property and how it works for you to visit your timeshare.
Shared Deeded Contract
A shared deeded timeshare contract divides property ownership between you and all the other people who own the timeshare.
Every person is typically designated a specific week or set of weeks they can use it.
A share deeded contract also gives you the right to transfer ownership by selling, gifting or bequeathing.
Shared Leased or Right-to-use Contract
A shared leased or right-to-use contract divides the use of a property between you and all the other people who pay for the timeshare.
The lease gives you the right to use the timeshare for a certain number of years.
It does not give you the right to sell or rent your timeshare or give you any real estate interest; it doesn't give you any ownership rights.
Types of Timeshares
The timeshare industry began in the mid-1970s as a way of unloading excess condos, according to the American Resort Development Association (ARDA). Timeshare types have evolved over the industry's 50-year history.
Fixed-week Timeshare
Fixed-week timeshares are the original timeshare. This type guarantees you specific dates at a specific location (and sometimes even a specific unit) every year.
It's less flexible but good for people who like routine and stability.
A fixed-week timeshare means you won't have to complete for your desired date or location with other travelers.
Floating-week Timeshare
This type of timeshare came about in the early 1980s to give timeshare owners more options.
It allows owners to use their timeshares for a week during a certain season, or possibly at any point during the year.
However, desirable weeks can be more difficult to book under this system.
It's possible to be a biennial owner of a weekly timeshare, which means you own a week that you use every other year.
Point System Timeshare
Introduced in the mid-1970s, the point system gives timeshare holders a certain number of points per year, or every other year, that they can redeem for stays at certain properties each year.
Similar to frequent flyer miles or hotel points, the number of timeshare points you'll need to redeem for a stay depends on the resort you want to stay at, its location, the size of your room and the dates of your stay. Whatever's in higher demand will cost you more points.
You'll purchase a certain number of points upfront based on how many you think you'll use each year.
Each point costs a certain amount, which varies for different timeshare companies, so your cost will depend on how many points you buy and where you buy your points.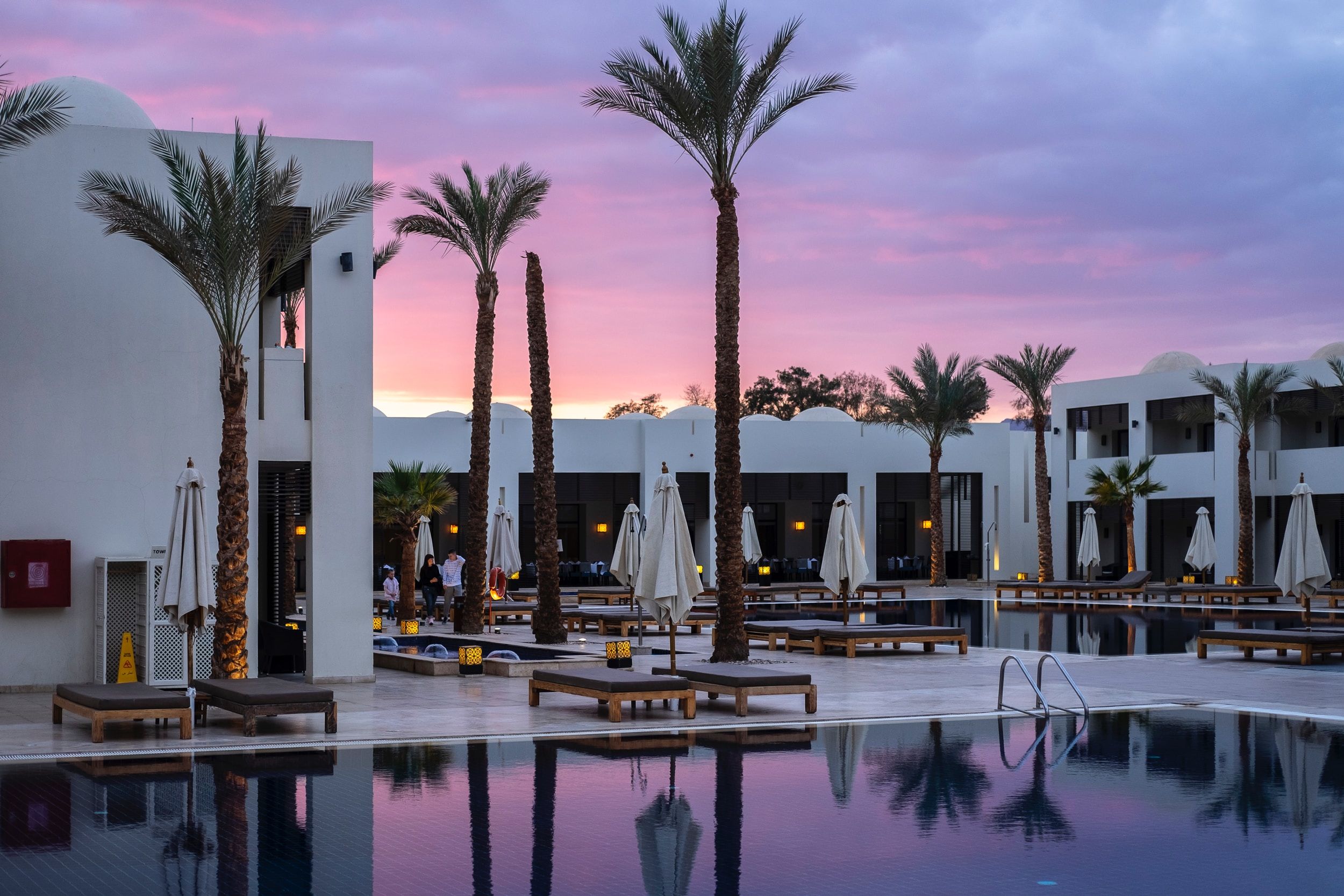 How Much Does a Timeshare Cost?
Answering this question is kind of like answering the question, "How much does a hotel room cost?" or "How much does an airplane ticket cost?" A lot of factors go into the price.
One of the biggest factors is who you buy your timeshare from: the resort developer itself (direct purchase) or an existing owner (resale purchase).


Direct Purchase
The ARDA says the average sales price for a one-week timeshare was $22,942 in 2019. However, in a survey the association published in 2017, 47% of timeshare owners said they had spent less than $10,000 for their timeshare.
So timeshare prices can vary. Of course, the owners surveyed bought their timeshares in different years, too. Financing the purchase will add to the cost, too.


Resale Purchase
The resale price of a timeshare can be as little as $1, because people want to get rid of them when they get tired of their vacation options or the ongoing fees.
If you get a timeshare for $1, then you're potentially saving $10,000 or more. So what's the catch?First, you need to be extremely cautious about who you buy from and whether the ownership transfers to you.
Timeshare scams are a big business.
Second, you need to understand what usage restrictions the resort places on resale buyers.
You might not enjoy all the same benefits as a timeshare owner who buys directly; however, the savings might be worth it.


Annual Dues
All timeshares come with annual fees, which might also be referred to as maintenance fees, homeowners association (HOA) fees or dues. These fees cover property taxes, property insurance, property management, landscaping and maintenance and improvement of rooms, common area and grounds.In 2018, timeshare maintenance fees cost $1,000 per year on average, according to ARDA. Over the last decade, they have increased by 5% annually, on average, which is about twice the rate of inflation. Fees are lowest for studios and highest for three-bedroom units.
In addition to predictable annual dues, you could be responsible for unpredictable special assessments. If the resort incurs an unusually large property expense (from a hurricane or flood, for example) and doesn't have the reserves to cover it from owners' annual dues, it will divide that expense among all the owners based on an equitable model like the number of points they own.
The more points you own, the higher your special assessment will be.Some timeshare owners have received a special assessment or increase in annual fees due to Covid-19.


Exchange Fees
If you want to exchange your usual timeshare for something else, such as a different location or type of vacation (in an RV instead of a condo, for example), you may have to pay an additional fee.


Calculating the Long-term Cost of a Timeshare
Before you buy any timeshare, you should calculate your long-term ownership costs.
Then, divide that by the number of vacation nights you're buying.
The actual cost per night may not seem like a bargain in the end.Here's an example without financing or factoring in price increases and inflation:
Up-front cost: $25,000 cash

Annual fees: $1,000
Closing costs: $700
Vacation nights per year: Seven
Number of years: 30
Total cost: $25,000 + $30,000 + $700 = $55,700
Total vacation nights: 210
Total cost per vacation night: $55,070 / 210 = $265.23
In the example above, where you pay cash for your timeshare, it may be a reasonable use of your money. Only you know what you typically spend per night on accommodations when you travel.
If you really are going to vacation at the resort every year and not get sick of it, buying a timeshare might pay off eventually.
A 2016 calculation by Consumer Reports found that owning a timeshare would start to pay off after 13 years.Alternatively, you may be able to enjoy the benefits of a timeshare without the obligations by renting someone else's timeshare.
This way, you're not locked into a lifetime of annual fees and destination limitations.


Right to Cancel
Through what's called a right of rescission, you have three to 10 days to cancel after you purchase a timeshare if you change your mind.
The number of days varies by state. Consumer Reports recommends canceling in writing and sending your letter via certified mail with a return receipt.
One thing to check during this period, if you didn't before you purchased, is whether any lawsuits have been filed against the timeshare company.
Any indications that the company misleads potential or current owners, defrauds timeshare owners or is facing financial trouble should be a red flag.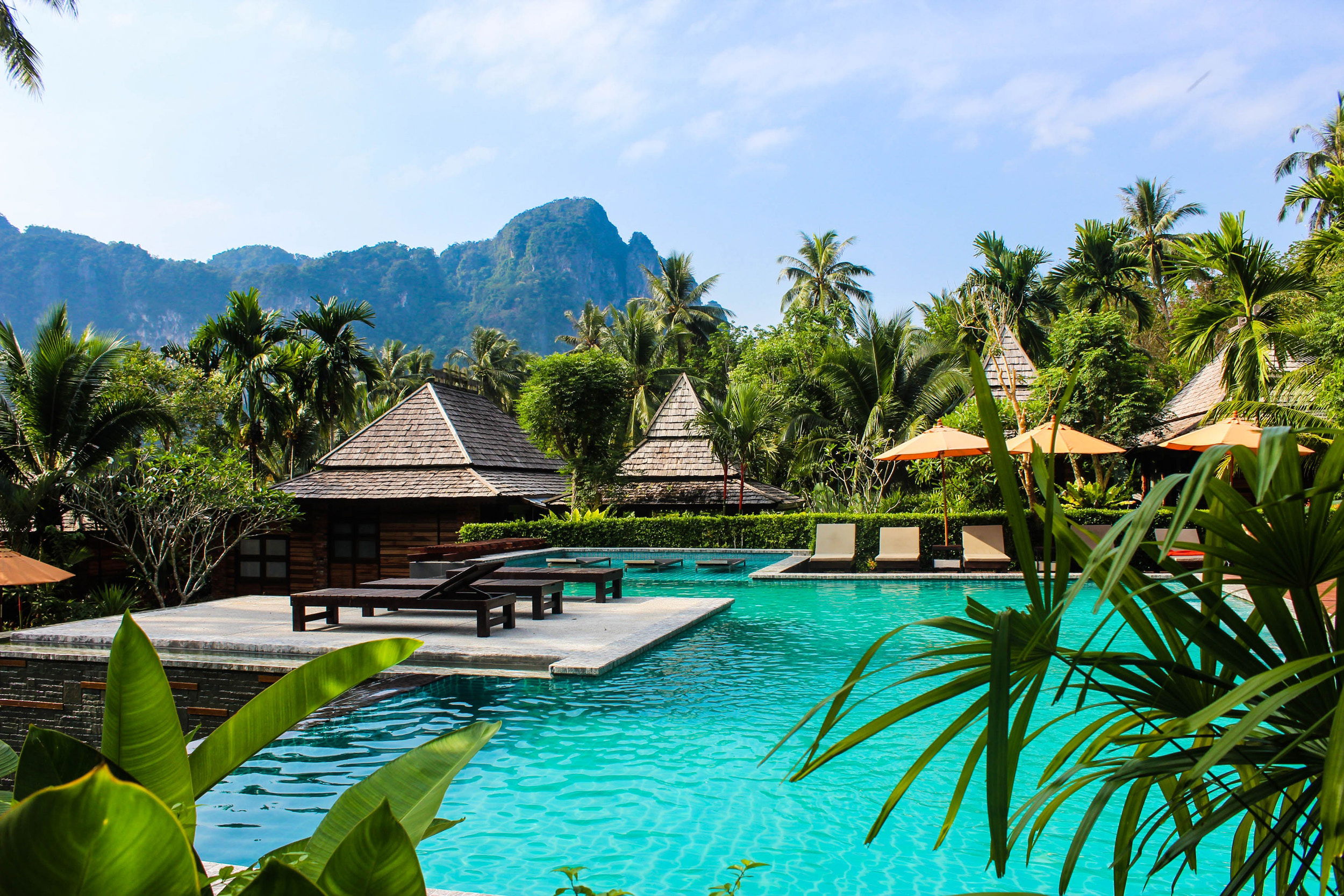 Pros & Cons of Timeshares
Pros of Timeshares
You may be guaranteed time at your home resort every year, depending on the timeshare you buy.

With points-based timeshares, you may have flexibility to bank or borrow points when you want to skip a year or splurge.

You may be able to visit partner resorts if you don't want to go to your home resort every year.

Properties typically offer resort amenities such as spacious rooms, luxurious swimming pools, in-room laundry and fully-equipped kitchens. More than 60% of timeshare rooms are two-bedroom units averaging 1,140 square feet.

For traditional timeshares where you actually stay in the same unit every visit, you may enjoy the benefits of owning a vacation home with far fewer responsibilities (but also less control over the property).

You may receive discounts on attractions, dining and shopping while visiting your timeshare.
Cons of Timeshares


You aren't necessarily guaranteed specific dates at your home resort every year, and the choice dates can get booked fast.

The dates you book may affect how many points it costs to use your timeshare, and you might find that you've purchased too many or too few points to take your ideal annual vacation.

During the sales process, it can be unclear how much the timeshare costs and what you will get for your money.

Timeshares are difficult to sell.

Maintenance fees tend to increase annually.

You may lose money if you need to reschedule your timeshare vacation and can't rebook within one year.

You may forfeit your annual timeshare allotment if you cancel at the last minute.

Your destination options are limited to what the timeshare program and its affiliated exchange program offer.

A timeshare can become part of your estate when you pass away, creating a headache and financial burden for heirs who don't want it.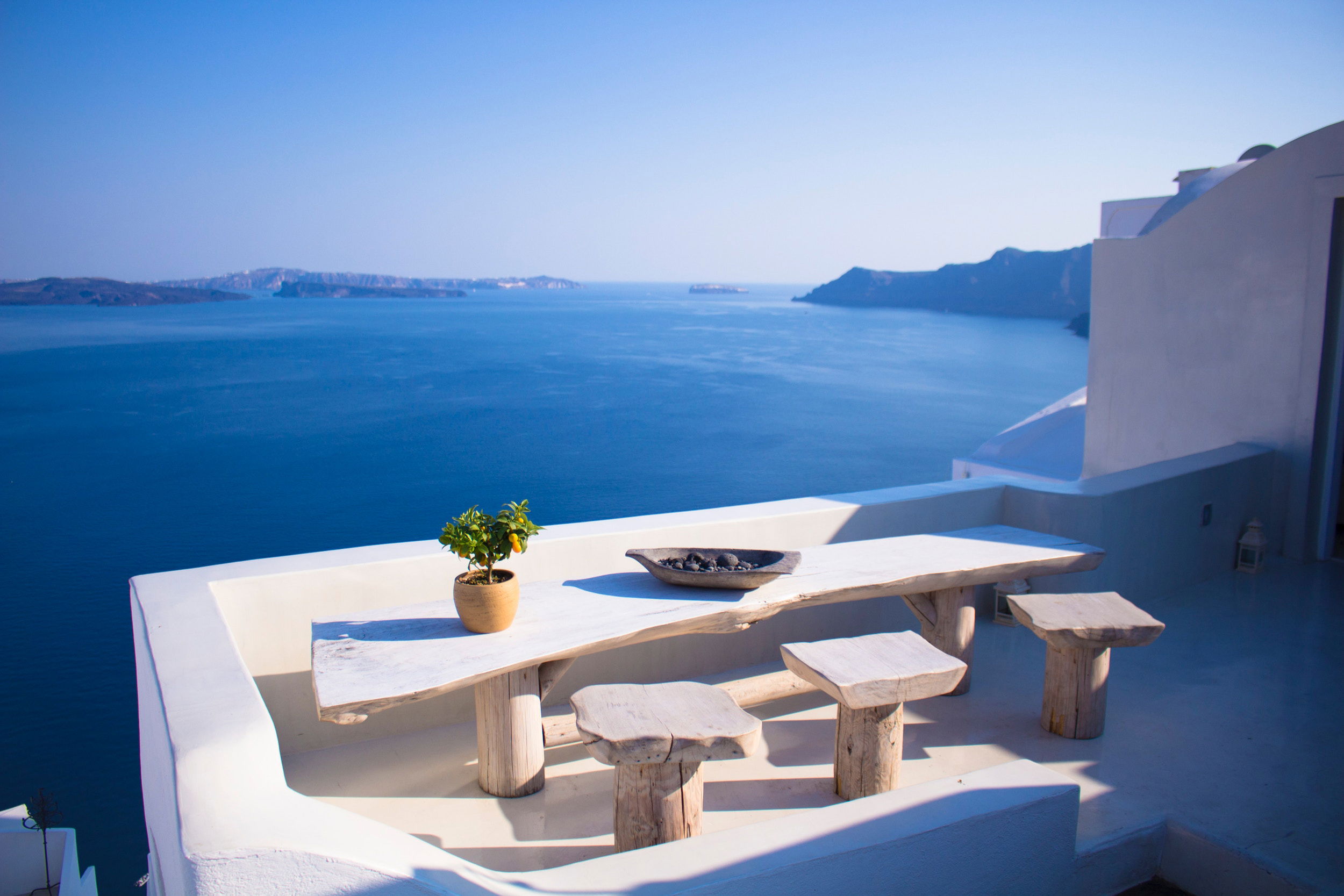 How to Get Rid of a Timeshare
Here are four possibilities you might consider if you're thinking about getting rid of a timeshare. Learn which options are most viable and what to look out for.


Get the Timeshare Company to Take It Back
Timeshare companies want you to contact them directly about exiting your timeshare.
The Coalition for Responsible Exit, a division of ARDA, provides links to a webpage on each of the major timeshare resort developers' sites with information on how to get out of your timeshare.
There's also a search tool if you want to find a property by name.
There's a good chance your timeshare company will offer you different options to try and convince you to stay, such as moving to a lower points tier that will cost less, taking advantage of a timeshare exchange program or banking points for a future year.According to Wyndham's certified exit website, options for getting out of your timeshare include:
Returning your ownership to them and getting rid of your obligation in as few as 60 days

Getting out of your contract and taking three more years of vacations with no maintenance fees

Selling your timeshare with their help

Transferring your ownership to an immediate family member for free
If you give your timeshare to a family member or someone else, they must be willing to take on the annual fees.
Rent It Out
While not technically a way to get rid of your timeshare, renting it out can unburden you from some of the expense of timeshare ownership.
You may be able to rent your timeshare through your timeshare resort company or through a third-party rental company.
Expect to pay a fee to use the rental service. Rental restrictions vary by developer.
Hire Someone to Get You Out of It
Timeshare Exit Team says it can help get owners out of their timeshares.
The fee can be several thousand dollars, and the process can take years, according to their website.However, the Washington State Attorney General filed a complaint against this company in February 2020 for unfair and deceptive practices.
The company "has contracted to provide 38,000 timeshare exits. Of those, 17,000 are still pending—more than 8,000 for two years or longer, and more than 4,600 for three years or longer," according to the state's press release on the filing.
Yet, in 2016, the company claimed it had a 99% success rate.Other timeshare exit companies that were sued in 2020 for allegedly defrauding consumers include Vacation Consulting Services LLC, VCS Communications, LLC, The Transfer Group, LLC and Real Travel LLC.Check the press releases from the Resort Owners' Coalition for more information on formal complaints against timeshare exit companies.
Be wary of who you consider hiring and check their reputation thoroughly using the Better Business Bureau (BBB), timeshare message boards and other sources.ARDA may not be a neutral party, but they do care about the timeshare industry's reputation.
They encourage timeshare owners to use the Resort Owners' Coalition's advertising and resale provider directory, which lists Timeshares Only, Fidelity Resales, Redweek and several other providers.


THANKS
BY