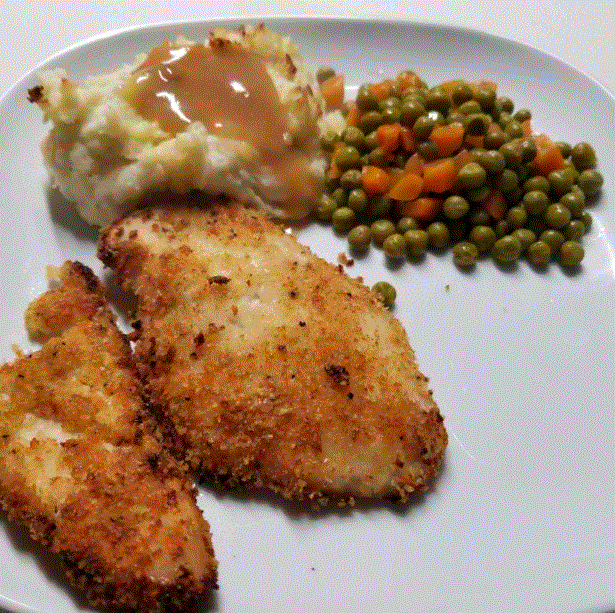 Ingredients
Directions
Preheat oven to 400 degrees F (200 degrees C). Line a baking sheet with aluminum foil and spray with cooking spray.
Whisk bread crumbs, Parmesan cheese, paprika, salt, and black pepper together in a shallow bowl. Stir butter, white wine, mustard, and garlic together in another bowl.
Dip each chicken breast half into melted butter mixture; press into bread crumb mixture to evenly coat. Place breaded chicken in a single layer on the prepared baking sheet. Pat any leftover bread crumb mixture onto chicken breasts.
Bake chicken in the preheated oven until no longer pink in the center and the juices run clear, about 20 minutes. An instant-read thermometer inserted into the center should read at least 165 degrees F (74 degrees C).
THANKS
BY
SUNKITS