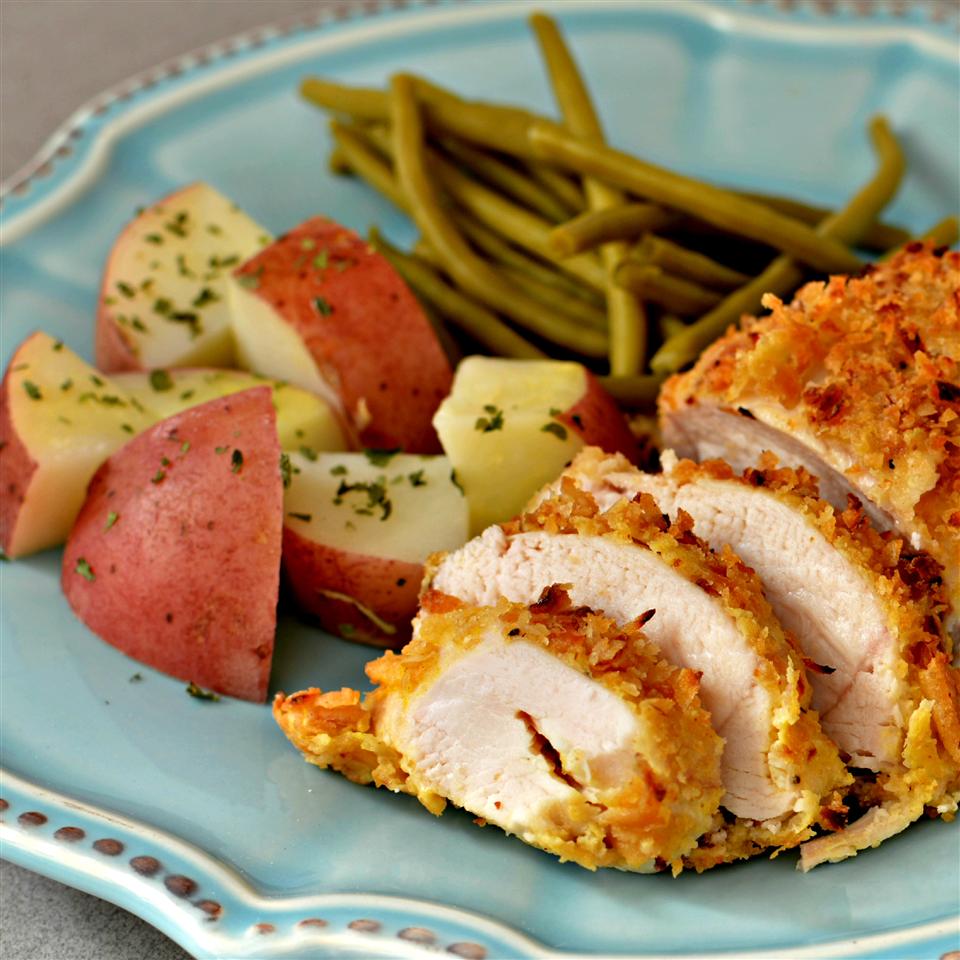 Ingredients
---
Preparation method
Preheat the oven to 425 degrees F (220 degrees C).

Mix bread crumbs and dry soup mix together in a bowl.

Mix mayonnaise and garlic paste together in a separate bowl. Microwave on high to thin out consistency, 20 to 30 seconds.

Brush chicken breasts with the mayonnaise mixture. Cover with the crumb mixture. Place on a baking sheet.

Bake on the middle rack of the preheated oven until chicken is no longer pink in the center and juices run clear, about 20 minutes. An instant-read thermometer inserted into the center should read at least 165 degrees F (74 degrees C).
thanks
by
Keady